(Page 1 of 1)
A new mobile application that lets pipe band enthusiasts to rate and vote on their favourite performances as they occur has been launched Social Pariah Solutions, a company founded by Grade 1 Toronto Police Pipe Band Leading-Drummer Ken Constable.
MyVote
" is a free web-based application that enables competitors and spectators "to get involved in representing an alternative view of competition outcomes – all in the name of fun." MyVote aggregates real-time data and enables sharing of user opinion via Twitter. Users don't need to register and can vote anonymously.
NEW APP AVAILABLE
The new pipes|drums app offers the same publication with a streamlined experience. Get the latest news optimized for your smartphone.
THIS DAY IN HISTORY:
July 30, 1984
Polkemmet Colliery wins drumming at Scottish Championships with 10 side drummers, Aberdeen.
TOP STORIES
Articles from the last three months with the highest overall ratings by readers.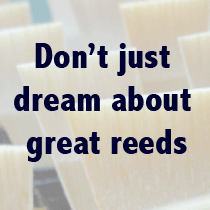 MOST RECENT POST
Hard

Tue, 14 Jul 2015

An unwritten rule of competition: no one is rewarded for difficulty. There are no bonus points for playing hard tunes. There are points for playing hard, medium or easy tunes well. There are points taken away for playing hard stuf …
Read more »
TIP OF THE DAY
Check the diameter of your blowstick bore , and if too narrow , try to have it re-bored as it causes air restriction and makes the pipes hard to blow.
Patrick Molard, Brittany
FROM THE ARCHIVES