After a two-year wait, Inveraray & District are British Champions at Greenock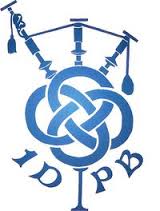 Greenock, Scotland – May 21, 2022 – Following two years without an RSPBA major, reigning World Champions Inveraray & District won the British Championship at a drizzly Battery Park on the banks of the estuary of the river Clyde against nine other Grade 1 bands, the smallest Grade 1 entry for a championship event in decades. Entries and band sizes were generally smaller across the grades. As a result, the march-past started sooner than usual at around 5 pm, and the event was wrapped by about 6 pm.
Inveraray won with two seconds in piping and firsts in drumming and ensemble, while Field Marshal Montgomery was second, with two two piping firsts, but could not overcome a fifth in drumming and a third in ensemble. Defending British Champions St. Laurence O'Toole ended up third, but with a strong second in ensemble.
Police Scotland Fife enjoyed their highest-ever placing in a major championship, ending up fourth buoyed by a solid third in drumming.
As part of the RSPBA's "easement" of rules for 2022, Grade 1 and Grade 2 bands submitted two medleys and two MSRs, respectively, and chose on their own which one they preferred to play.
It was the first time that the event was held at Greenock, after long-time hosts Paisley pulled out of licensing the event with the RSPBA. Despite COVID-19 cases rising in the Greater Glasgow and Clyde region, the area and Scotland and the UK overall have relaxed preventative measures like masking and proof of vaccination.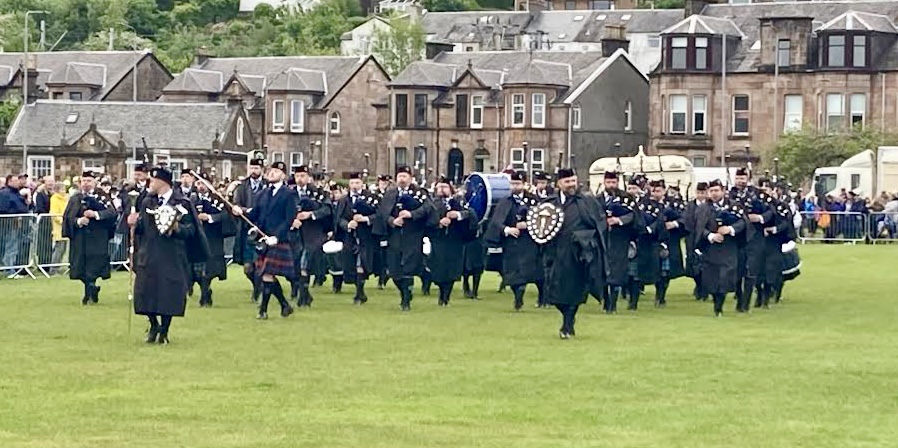 Grade 1 (own choice medley, 10 competed)
1st Inveraray & District (2,2,1,1)
2nd Field Marshal Montgomery (1,1,5,3)
3rd St. Laurence O'Toole (3,4,4,2)
4th Police Scotland Fife (6,6,3,4)
5th Shotts & Dykehead Caledonia (5,3,7,6)
6th Peoples Ford Boghall & Bathgate Caledonia (4,5,6,7)
7th ScottishPower (7,7,2,8)
8th Johnstone (9,8,9,5)
9th Police Scotland & Federation (10,10,8,9)
10th Closkelt (9,9,10,10)
Drumming: Inveraray & District
Judges: George Wilson, Tony Sloane (piping); Brian Martin (drumming); Peter Snaddon (ensemble)
Grade 2 (own choice MSR, 15 competed)
1st Buchan Petersen
2nd Royal Burgh of Annan
3rd Ravara
4th Uddingston
5th Manorcunningham
6th Portlethan
Drumming: Royal Burgh of Annan