St. Laurence O'Toole out with a bang at British Championships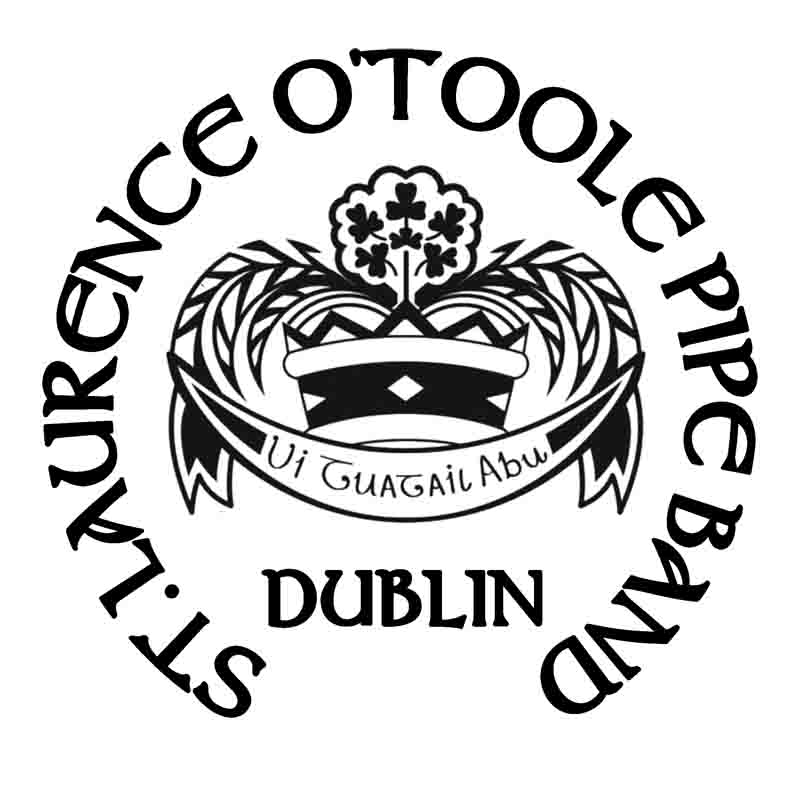 Paisley, Scotland – May 18, 2019 – St. Laurence O'Toole of Ireland were announced 2019 British Champions, competing against 11 other bands in an MSR event in cool and intermittently rainy weather at St. James Playing Field on the western edge of the city of Glasgow. The event was the first of five major championships on the RSPBA circuit. The 12-band contest was one of the smallest Grade 1 entries in several decades.
2018 British Champions ScottishPower were runners-up, and 2018 World Champions Field Marshal Montgomery sank to fifth place. Peoples Ford-Boghall & Bathgate Caledonia demonstrated significant progress with a fourth. Johnstone narrowly missed its first Grade 1 major prize list with a seventh, while Shotts & Dykehead Caledonia, under new Pipe-Major Emmett Conway, finished eighth on ensemble preference against Lomond & Clyde, also with a new pipe-major in Don Bradford.
In Grade 2, 2018 Champion of Champions Closkelt picked up where they left off with a win, while MacKenzie Caledonian's assumed surge didn't transpire, as the band placed ninth after being threatened with an upgrade to Grade 1 by the RSPBA. The two Grade 2 piping judges were in significant disagreement. For example, Closkelt won with a thirteenth and a first – a disparity of 12 places, and other splits were similarly bizarre.
Testament to the rich teaching environment currently in Scotland, the Novice Juvenile grade continues to be split into A and B sections.
Grade 1 (MSR, 12 competed)
1st St. Laurence O'Toole (Ireland) (2,2,1,2)
2nd ScottishPower (Scotland) (1,1,3,3)
3rd Inveraray & District (Scotland) (5,4,2,1)
4th Peoples Ford-Boghall & Bathgate Caledonia (Scotland) (3,3,4,5)
5th Field Marshal Montgomery (Northern Ireland) (4,5,7,4)
6th Police Scotland Fife (Scotland) (6,9,5,7)
Drumming: St. Laurence O'Toole
Judges: Maurice Rhodes, Bob Worrall (piping); Paul Brown (drumming); Cameron Edgar (ensemble)
Grade 2 (medley, 18 competed)
1st Closkelt (Northern Ireland) (13,1,2,2)
2nd Buchan Peterson (11,6,1,1)
3rd Manorcunnigham (Ireland) (4,13,4,4)
4th Ravara (Northern Ireland) (10,3,6,6)
5th Royal Burgh of Annan (Scotland) (2,2,14,7)
6th Portlethen & District (Scotland) (5,10,11,3)
Drumming: Buchan Peterson
Judges: John Connor, Jim Wark (piping); Brian Martin (drumming); Ciaran Mordaunt (ensemble)
Grade 3A
1st St. Mary's Derrytrasna
2nd The Highlanders (4 Scots)
3rd City of Inverness
4th Stockbridge
5th MacKenzie Caledonian
6th St. Joseph's
Drumming: St. Joseph's
Grade 3B
1st Turriff & District
2nd Dunbar RBL
3rd Milngavie
4th Oban High School
5th Scottish Borders
6th Arbroath
Drumming: Milngavie
Juvenile
1st Dollar Academy
2nd George Watson's College
3rd George Heriot's School
4th Preston Lodge High School
5th Peoples Ford-Boghall & Bathgate Caledonia
Drumming: George Watson's College
Grade 4A
1st Glenrothes & District
2nd Lower Clyde
3rd Augharan
4th Rothesay & District
5th Royal Burgh of Stirling
6th Stockbridge
Drumming: Glenrothes & District
Grade 4B
1st Edradour Pitlochry & Blair Atholl
2nd Culter & District
3rd Camelon & District
4th Strathendrick
5th Kilbarchan
6th Granite City
Drumming: Culter & District
Novice Juvenile A
1st North Lanarkshire Schools
2nd West Lothian Schools
3rd Dollar Academy
4th George Watson's College
5th George Heriot's School
6th Stirling & District Schools
Novice Juvenile B
1st Lochgelly High School
2nd Columba's School  Kilmalcolm
3rd Renfrewshire Schools
4th Kintyre Schools
5th Oban High School
6th North Lanarkshire Schools 2
---
Related articles

Just a dozen in for Grade 1 at British
April 12, 2019
---

ScottishPower: 2018 British Champions
May 19, 2018