ScottishPower: 2018 British Champions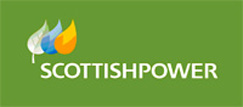 Paisley, Scotland – May 19, 2018 – Fourteen Grade 1 bands competed for the British Championship and, in the end, it was ScottishPower that carried the day at St. James Playing Fields, in a high-standard contest that foreshadowed a very competitive season ahead. The win was the first major championship victory for ScottishPower since Chris Armstrong became pipe-major, and only the second in the band's history under that name. Winning by ensemble preference over Field Marshal Montgomery, the first result of the championship season suggested that Grade 1 will be closely fought throughout the year.
Denny & Dunipace Gleneagles had to withdraw due to an administrative mistake on the band's part, delaying the band's return to championship competition until the UK Championships at Belfast on June 16th after a two-year hiatus. The weather was sunny and warm.
The town of Paisley had made a significant investment in the marketing of the British Championships.
+ Paisley getting behind British Championships
Grade 1 (Medley, 14 competed)
1st ScottishPower (ens.pref.) (3,1,2,1)
2nd Inveraray & District (2,2,1,2)
3rd Field Marshal Montgomery (1,4,5,6)
4th St. Laurence O'Toole (5,7,3,5)
5th Peoples Ford Boghall & Bathgate Caledonia (6,8,6,3)
6th Police Scotland Fife (8,3,4,8)
Judges: Peter Hunt, Robert Shaw (piping); Lee Innes (drumming); Robert Mathieson (ensemble)
Grade 2 (MSR, 14 competed)
1st Closkelt (1,1,3,4)
2nd MacKenzie Caledonian (4,4,4,2)
3rd Ravara (3,3,9,1)
4th Manorcunningham (2,2,5,8)
5th Bucksburn & District (7,9,6,3)
6th Grampian Police (5,5,12,5)
Drumming: New Ross & District
Judges: Jim Semple, Bob Worrall (piping); Ciaran Mordaunt (drumming); David Brown (ensemble)