Andrew Bonar, in his own words
The news of world-class piper Andrew Bonar's successful operation to remove a large brain tumour have rattled and inspired the piping and drumming world. Many rumours have circulated, and the man himself asked pipes|drums if he could have the opportunity to share his experiences.
Only days after his surgery, Bonar has emerged with what seems to be full cognitive function. His future will depend on further tests and intensive treatments. For now he his resting with his family at home in Surrey, British Columbia.
He said, "If one person could benefit from reading about what I went through, it would be of use for me to talk about it."
Here, then, are Andrew Bonar's personal thoughts about the events leading up to, during and just after his surgery.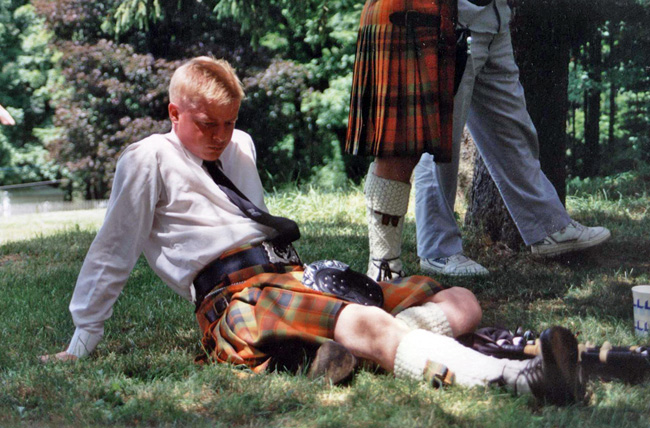 To clarify the happenings of the past few weeks in my own words, for the past few years, I have been diagnosed with having a head cold. Every day my head felt congested, my ears were plugged, and my eyes felt they were being pushed out from the inside. I have forgotten the sound my alarm clock makes because I wake up in the middle of the night with headaches. No cold medicines ever made me feel better.
In the middle of October, I went to my family doctor complaining that my balance was off. I had starting veering to the . . .