Angus MacColl: 2015 Glenfiddich Champion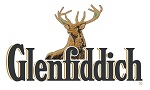 Blair Atholl, Scotland – October 24, 2015 – Angus MacColl was the overall winner of the 2015 Glenfiddich Invitational Solo Piping Championship, the 42nd time that the event was held at the Great Hall of Blair Castle. It was the fourth time that MacColl has won the event. The competition was once again one of the hottest tickets in solo piping, with a near-capacity crowd listening in-person and several thousand around the world checking in to the event via Internet streaming at some point during the day. Competitors submitted six tunes of each type. It was the 29th consecutive appearance at the competition for Willie McCallum.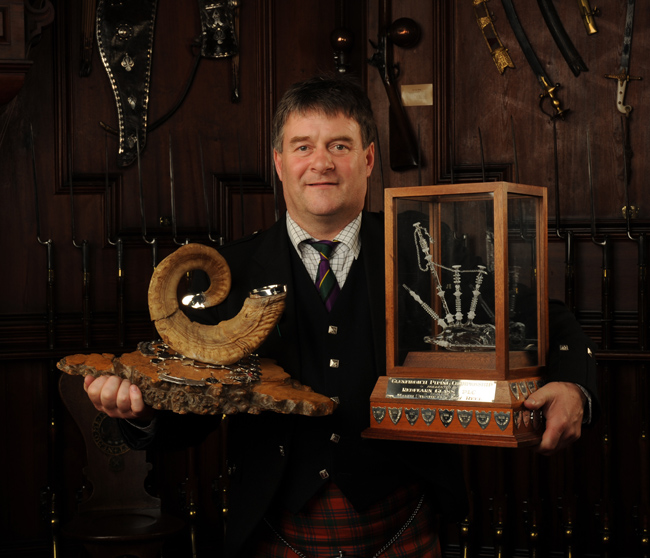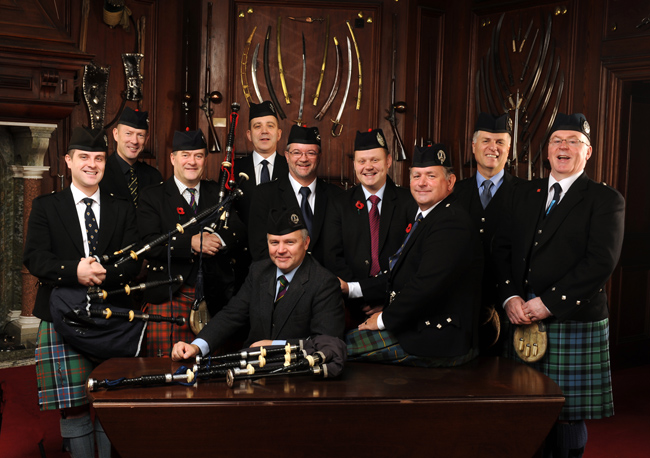 Piobaireachd
1st Stuart Liddell, Inveraray, Scotland, "Lament for the Laird of Annapool"
2nd Angus MacColl, Benderloch, Scotland, "The Red-Speckled Bull"
3rd Roddy MacLeod, Glasgow, "The Old Men of the Shells"
4th Willie McCallum, Bearsden, Scotland, "The Earl of Ross's March"
5th Finlay Johnston, Glasgow, "Lament for the Union"
Judges: Iain Morrison, John Wilson, Bill Wotherspoon
March, Strathspey & Reel
1st Angus MacColl, "MacLean of Pennycross," "The Caledonian Society of London," "Pretty Marion"
2nd Roddy MacLeod, "Hugh Kennedy, BSc.," "Arniston Castle," "Cecily Ross"
3rd Stuart Liddell, "P-M John Stewart," "Lady Loudon," "The Little Cascade"
4th Callum Beaumont, Bo'ness, Scotland, "Miss Elspeth Campbell," "Bob of Fettercairn," "Fiona MacLeod"
5th Bruce Gandy, Dartmouth, Nova Scotia, Canada, Leaving Lunga," "Tulloch Castle," "The Cockerel in the Creel"
Judges: Iain MacLellan, Colin MacLellan, Andrew Wright
Also competing but not in the prizes: Jack Lee, Surrey, British Columbia, Canada;  John-Angus Smith, London; and Iain Speirs, Edinburgh.
Master of ceremonies throughout the day was Bob Worrall.
Presented with the Balvenie Medal for services to piping were Kate Paton of Dunoon, Scotland, for her commitment to teaching and piping programs in the Argyllshire area, and Liz Maxwell, organizer of the Glenfiddich Championship, who was received a special surprise presentation from Maggie Grant-Gordon of the family owners of William Grant & Sons. Worrall, Paton and Maxwell each were given strong applause for their contributions.