Bagpipe Amnesty up to 14 sets donated
After two-and-a-half weeks, the Bagpipe Amnesty program launched by the Scottish Schools Pipes & Drums Trust has chalked up donations of 14 sets of pipes from around the world, with the latest from Lyndsey Spiers of Aberdeen, Scotland, who contributed three full instruments on her own.
Spiers grew up in a pipe band world, learning from an early age via her father's involvement with the local Bucksburn & District Pipe Band as a drummer. The campaign has also seen two pipe band drums contributed, and last week a set of pipes was donated by Andi Gamblin of Kansas, who read about the program and arranged for her pipes shipped to Edinburgh.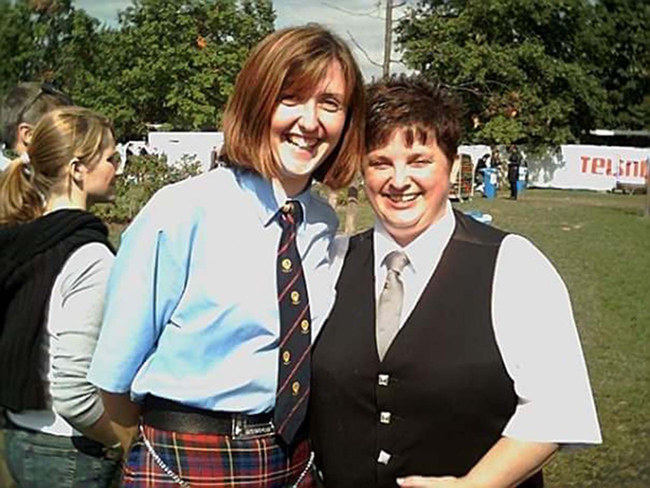 The initiative is looking for people with unwanted pipes to contribute the unused instruments to any of 66 fire stations across Scotland, so that they can be refurbished by Wallace Bagpipes and placed with kids learning the pipes in Scotland who might come from families that can't afford a full set.
"It is amazing that we are receiving messages of support and donations from around the world," said Trust Chief Executive Alexandra Duncan. "It shows that piping is important to so many people."
The Scottish Schools Pipes & Drums Trust currently teaches piping at no charge to more than 1,000 children across Scotland in schools, and provides qualified instructors for 14 programs running in 11 areas.