Ballybriest to host '17 World Champs in May
The town of Ballymena, just northwest of Belfast, will be forever associated with pipe band concerts of the past, and in 2018 the Grade 3A Ballybriest Pipe Band of Cookstown, Northern Ireland, hopes to start a new tradition with the staging of 2017 World Champion Inveraray & District in concert on May 4th at the Tullyglass House Hotel.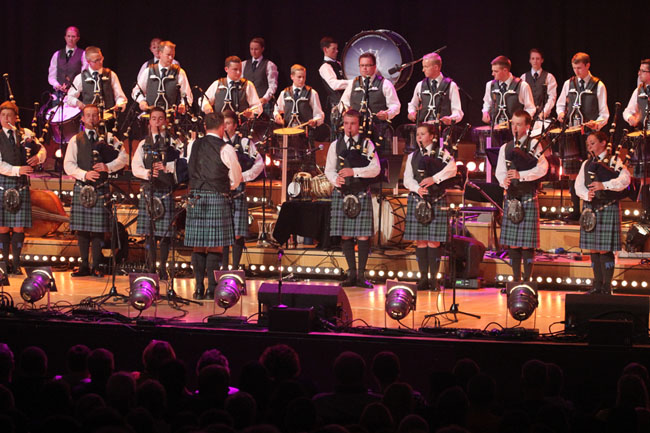 "Live In Ballymena" coincides with Ballybriest's seventieth anniversary year as a band, and the concert marks the first time that the group has produced a show for a Grade 1 band, let alone the reigning World Champions. It will also be the first time that Inveraray & District has performed a show in Northern Ireland. The band headlined the 2013 Pre-World's Concert in Glasgow as well as other major productions in Scotland.
+ Rise up . . . and up . . . and up (HD video highlights)
Inveraray has promised to debut "lots of new music" for the Ballymena concert. Ballymena is also the hometown of Inveraray Lead-Drummer and six-time World Solo Drumming Champion Steven McWhirter, and the place where he started his career in pipe band drumming.
Tickets for the May 4, 2018, concert are priced at £20 each, and enquiries can be made by email.
The Tullyglass House Hotel hosts ticketed music events a few times a week, and is a popular entertainment destination in the area.