Banned from the band: a cautionary tale about wrongly blocked pipes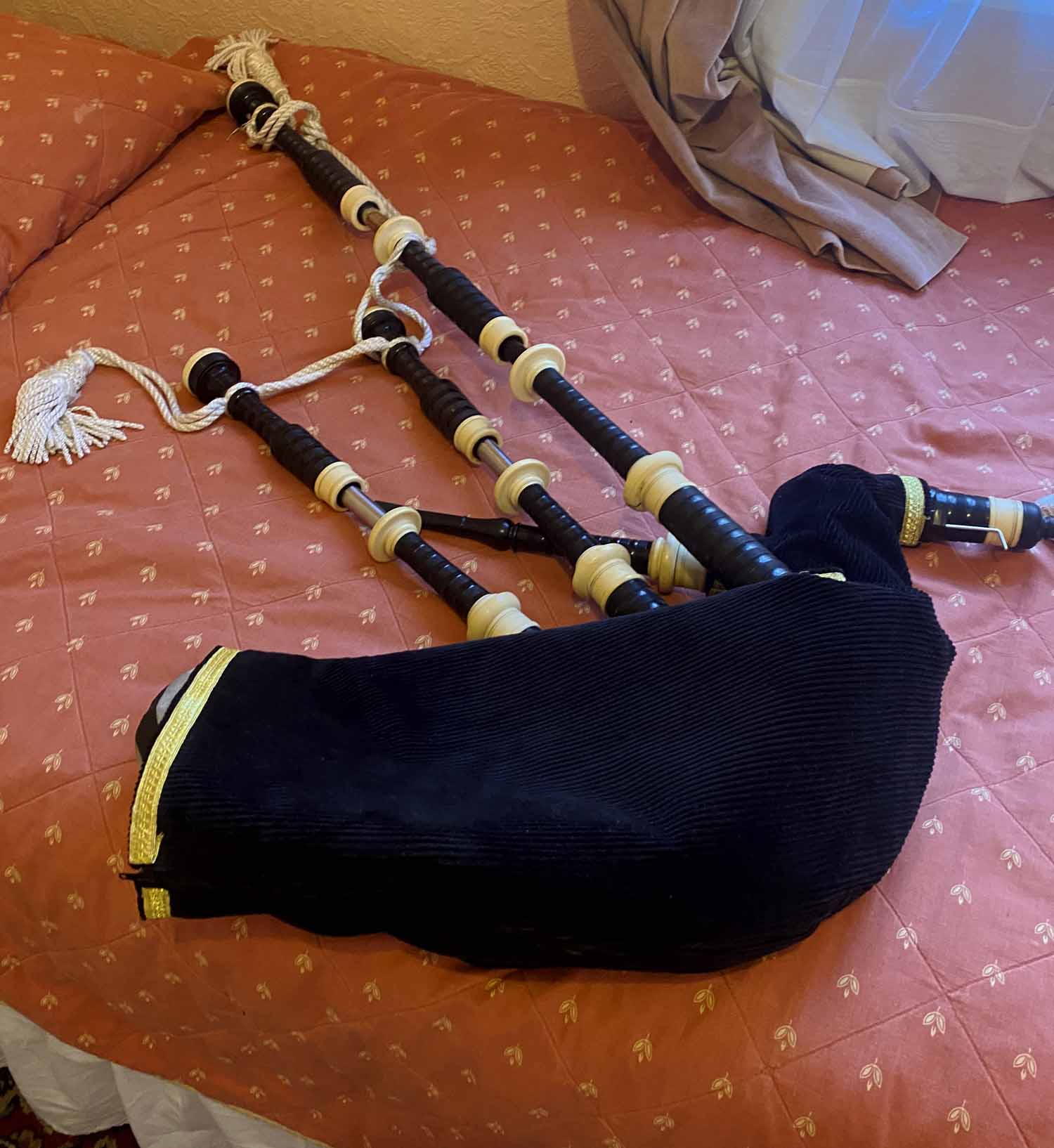 Most pipers support the need to protect endangered animal species, going to lengths to ensure their African blackwood ivory-adorned antique instruments are authenticated with a CITES permit when travelling internationally, but trouble and confusion can still exist with unaware security and customs officers.
Olof Nilsson's story of an unfortunate and expensive incident while attempting to fly from his home in Stockholm to Edinburgh to play in a parade with the Stockbridge Pipe Band.
The owner of full ivory-mounted vintage pipes, Nilsson has gone through the necessary steps to ensure he and his pipes travel without international roadblocks, but an uninformed Swedish customs officer put paid to him getting on his flight.
"I have travelled over a couple of times now and customs have just stamped my passport without problem, but not this time when a customs officer demanded another paper," Nilsson said. "This took so much time that I missed my flight and was forced to purchase another ticket."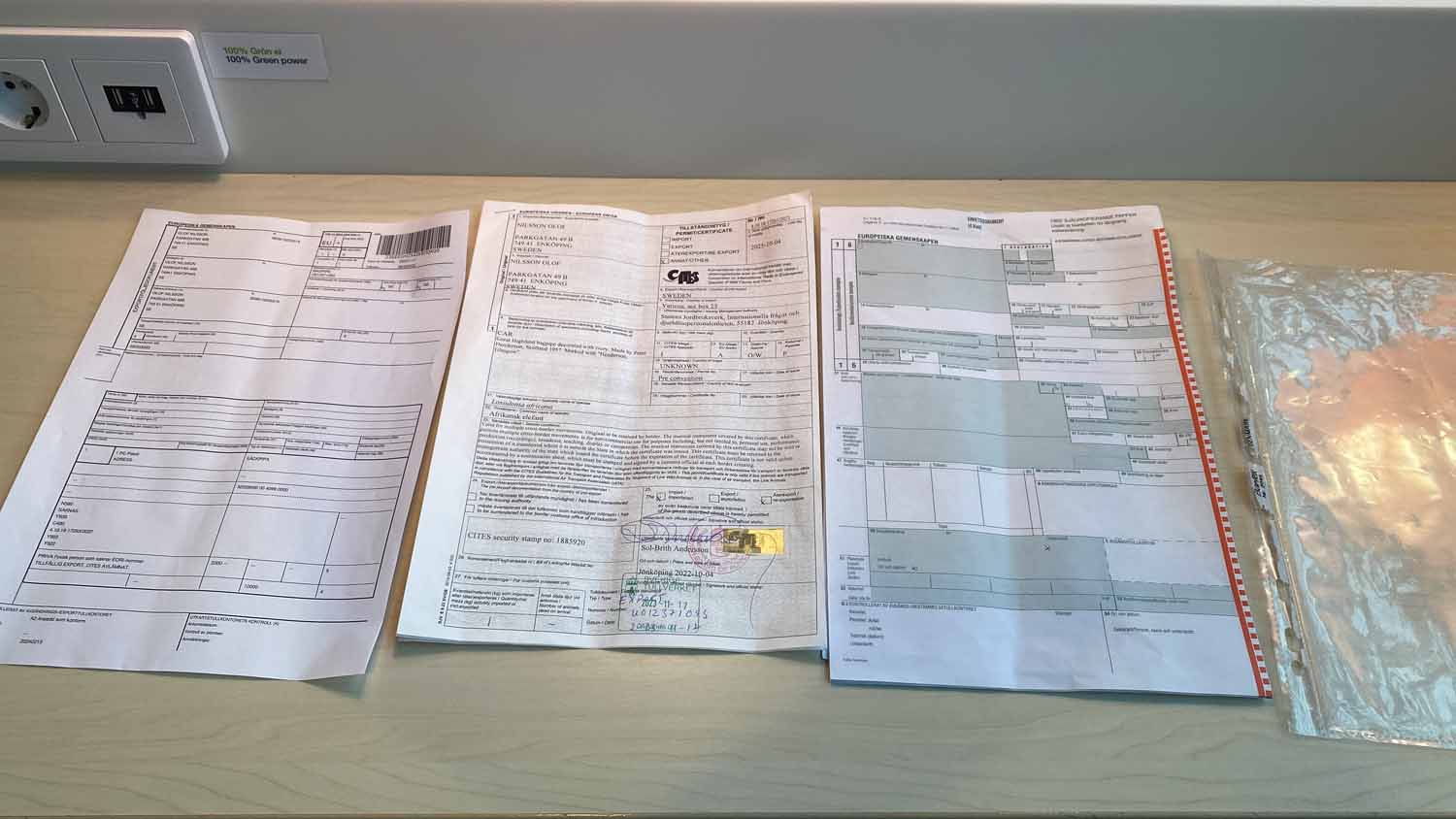 The agent demanded to see all of the CITES (Convention on International Trade in Endangered Species of Wild Fauna and Flora) paperwork that Nilsson had long previously invested time and money to obtain, but with the understanding that permit-holders only need to carry a small "passport" document when they travelled.
"My suggestion is for all pipers is to have all papers in order and contact customs in good time when they travel abroad." – Olof Nilsson
Under a worldwide agreement, a traveller with a CITES-classed instrument only needs to provide the instrument passport and nothing else.
"If a custom officer demands other documents, they are doing wrong by the law," Nilsson said.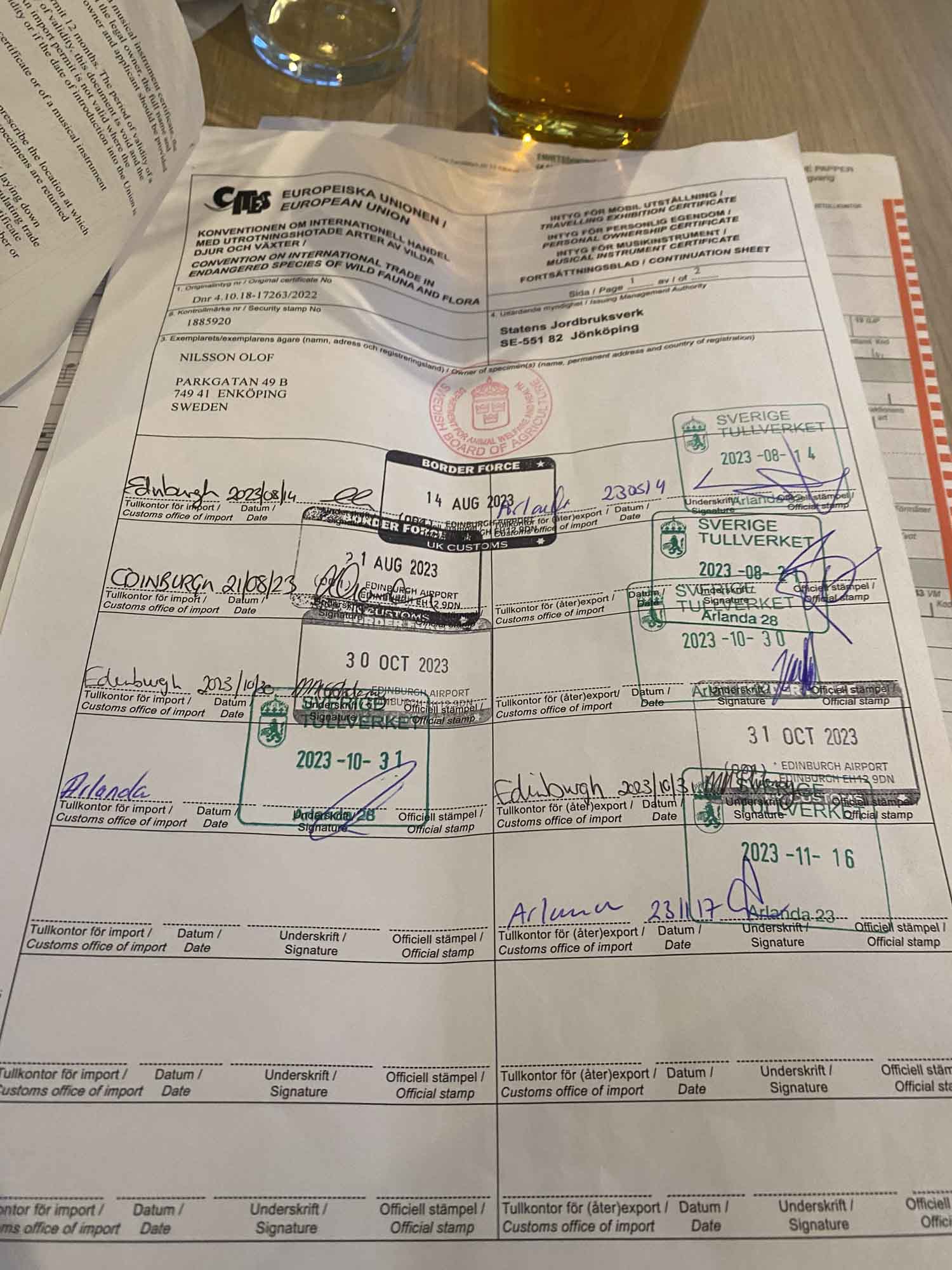 After giving up trying to educate the customs officer about the law, Nilsson had to return home and come back with the sheaf of papers that comprise the complete CITES documentation.
"I was forced to pay for a new ticket, but when I was at the airport and had checked in I contacted customs again and found an officer who knew much more than her colleague," he said. "She phoned up her highest chief in command who was told that the other officer had indeed gone too far and was way wrong."
Nilsson got to Edinburgh almost eight hours late and several thousand krona poorer but richer to be able to tell the tale and provide advice for fellow pipers who travel with instruments with ivory mounts.
"I will send in complaints and refund claims," he said. "All pipers worldwide should know that ivory pipes could cause many problems. If a piper sells their instrument and exports it to another country, they will also need more paperwork, so they need to get the correct documents and clearance for export; otherwise, it could be costly and risk penalties and even time in jail.
"My suggestion is for all pipers is to have all papers in order and contact customs in good time when they travel abroad. If not, it's risky and, if unlucky, your pipes could get confiscated, and you could even face three to four years in jail for smuggling endangered specimens and a large fine."