Beaumont wins fourth straight Metro Cup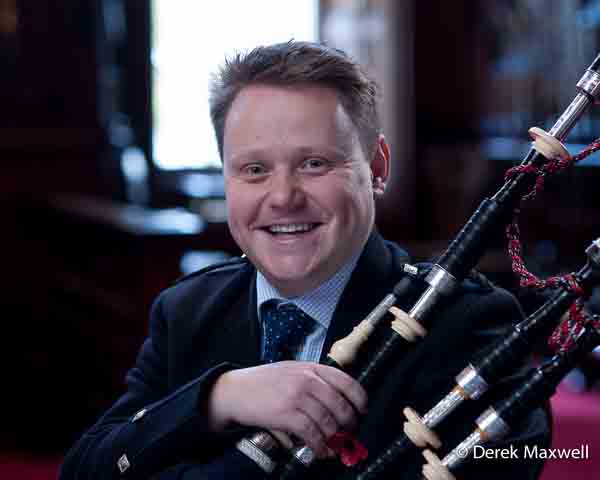 Newark, New Jersey – February 16, 2019 – Callum Beaumont of Linlithgow, Scvotland, was the overall winner of the annual Metro Cup Invitational Solo Piping Competition, held at the Ramada Plaza Hotel beside Newark International Airport. It was Beaumont's fourth consecutive win of the event and fifth in the last six years. The contest, which is not sanctioned by the EUSPBA and operates under its own rules, is part of a weekend of activity, with several of the competitors conducting workshops and recitals in the area to help with travel costs.
Piobaireachd
1st Derek Midgley, New Jersey, "Lord Lovt's Lament"
2nd Callum Beaumont, Linlithgow, Scotland, "Lament for the Earl of Antrim"
3rd Andrew Carlisle, Pittsburgh, "The Red Speckled Bull"
4th Angus D. MacColl, Benderloch, Scotland, "The Battle of the Pass of Crieff"
5th Alex Gandy, Dartmouth, Nova Scotia, "Rory McLoude's Lament"
Judges: John Cairns, Michael Cusack
Medley
1st Callum Beaumont
2nd Andrew Carlisle
3rd Alex Gandy
4th Ian K. MacDonald, Whitby, Ontario
5th Cameron Drummond, Edinburgh
Judges: Ken Eller, Donald MacPhee
Also competing, but not in the prizes: Glenn Brown, Glasgow; Ben Duncan, Edinburgh; Bruce Gandy, Dartmouth, Nova Scotia; Cameron MacDougall, Nigg, Scotland; Ben McClamorock; Washington, DC; and Sara Muir, Glasgow.
Nick Hudson of Houston withdrew from the piobaireachd event several weeks before the competition, after learning that his teacher, Michael Cusack, was one of the judges.
The previous day, the event ran qualifying competitions for the Silver Medal contests in Scotland and the 2019 World Solo Drumming in Glasgow.
+ Alex Gandy, Steven McWhirter win qualifiers at Metro Cup