Alex Gandy, Steven McWhirter win qualifiers at Metro Cup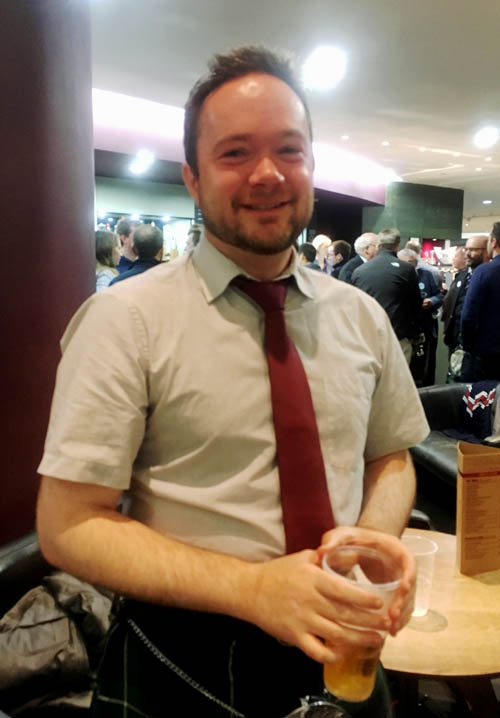 Newark, New Jersey – February 15, 2019 – The first winners of new qualifying competitions for the 2020 Silver Medal piobaireachd events at the Argyllshire Gathering and Northern Meeting, and the 2019 World Solo Pipe Band Drumming Championships were won, respectively, by Alex Gandy and Steven McWhirter in the first day of competitions at the annual Metro Cup.
Both events were introduced as part of their respective competitions' new attempts at a more equitable format for the prestigious competitions.
+ Silver Medal qualifying expands in Canada, USA and NZ
Silver Medal Piobaireachd qualifier
1st Alex Gandy, Dartmouth, Nova Scotia, "Lament for the Viscount of Dundee"
2nd Ben McClamrock, Washington, DC, "Lament for Captain MacDougall"
3rd Ben Duncan, Edinburgh, "The MacDougalls' Gathering"
4th Ursa Beckford, Maine, "Lament for Donald Duaghal MacKay"
5th Dan Lyden, Maryland, "The End of the Great Bridge"
6th Teddy Krogh, Anchorage, Alaska, "The Earl of Seaforth's Salute"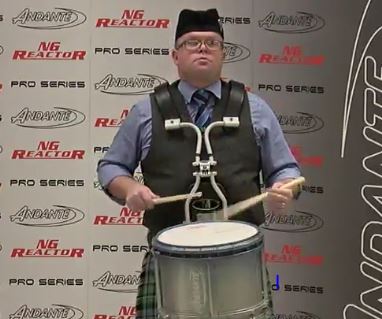 With his win, Gandy gains an automatic place in the 26-player Silver Medals at both Oban and Inverness in 2020.
World Solo Drumming qualifier
1st Steven McWhirter, Glasgow
2nd Derek Cooper, Huntingdon Valley, Pennsylvania
3rd Richard Baughman, Los Angeles
4th Gus Sicard, Glasgow
By winning the event, McWhirter, a nine-time World Solo Drumming Champion, including for the last eight years in a row, earns a spot in the semi-final in October.
+ Steven McWhirter: 2018 World Solo Drumming Champion
The Competing Pipers Association's original new Silver Medal qualifying system was met with some consternation, particularly by pipers not based in the UK. The CPA subsequently added qualifying events in Canada, the USA and New Zealand.
+ From praiseworthy to "apocalyptic," solo piping world reacts to new Silver Medal system
The system designates that second-through-fifth prize-winners in the 2019 Silver Medal events get an automatic by to the event in 2020, with the winner(s) gaining automatic entry to the Highland Society of London competitions at the same gatherings.
Should a a piper who gains a prize in the 2019 Silver Medals and, like Gandy, also wins a qualifier competition, the qualifying system then goes to its League Table from designated UK events. Both Gandy and Beckford featured in at least one of the prize lists at the 2018 Silver Medal events. Results of qualifying competitions are counted in the league table, CPA President Glenn Brown confirmed.