From praiseworthy to "apocalyptic," solo piping world reacts to new Silver Medal system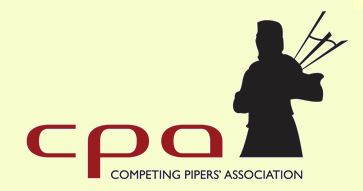 The new system for determining which 26 solo pipers are eligible to compete in the Silver Medal piobaireachd competitions at the Northern Meeting and Argyllshire Gathering has received mixed reaction from the non-UK piping world, ranging from appreciative to alarmed.
The Silver Medal qualifying process uses competitions in Scotland from which to draw conclusions, with only the British Columbia Pipers Association's Annual Gathering in Vancouver and the Midwest Pipe Band Association's Winter Storm in Kansas as eligible non-UK contests. The fundamental reason is that the two North American events offer competitions for those who have a CPA grading as members of the organization.
+ New selection system in play for Silver Medal events
Andrew Lewis, a fast-rising professional-grade solo piper based in St. Paul, Minnesota, who competed in the 2018 Silver Medal at the Argyllshire Gathering, described the new system as "apocalyptic."
"I've won both North American qualifying events, but I've come up mostly empty in Scotland, and particularly in the Silver Medal, so I'm not just an embittered loser, but I'm also not the most deserving piper who's going to miss out under the proposed criteria," Lewis said. "Working the league table is impossible unless you live and work in Scotland, and trying to play your way in by winning one of the scattered qualifying events is a losing strategy. Competitions seldom have a clear-cut winner, so we'll have people missing out essentially on a coin flip – maybe a six-headed-coin flip."
Lewis stressed that the CPA is made up of his "friends and colleagues, so I also don't mean to just trash their idea."
Unlike most piping and drumming societies around the world, the CPA does not honour memberships with recognized associations. To compete in CPA-sanctioned events, a piper must become a member of, and receive a grading from, the CPA.
The list of piping-rich regions and their associations that do not have a Silver Medal qualifying contest is lengthy. Chief among them are the Eastern United States Pipe Band Association, the Pipers & Pipe Band Society of Ontario, Australia and the Piping & Dancing Association of New Zealand.
"I also know the Southern Hemisphere doesn't have any qualifying events, so they obviously have it much worse," Andrew Lewis said.
Pipers based in the antipodes who wish to gain entry to the Silver Medal competitions would have to travel massive distances – even further than those in Ontario or the Canadian Maritime provinces.
"I don't know that the new system makes it any harder at all for antipodean pipers to gain entry – however it does make it more transparent," said Greg Wilson, the piping representative for the Piping & Dancing Association of New Zealand, and himself a CPA member with a Premier grading. "I have always subscribed to the getting a good Scottish track-record method of gaining entry to Scottish competitions. That seems to be the fairest way. I like the fact that the CPA is actively promoting a solution; it will generate much needed discussion. The CPA has been in contact and we are in discussion."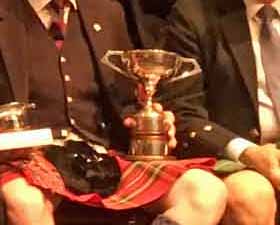 The Eastern United States Pipe Band Association is the world's largest single piping and drumming organization by both geography and members. It, too, does not yet have a Silver Medal qualifying contest, despite several of its members currently competing in the events.
"I have reached out to [the CPA] requesting that the EUSPBA host a qualify event given the high number of individuals who qualify each year to play at Oban and Inverness," said EUSPA President Jim Dillahey. [CPA President] Glenn Brown replied that he will be passing our request on to his committee."
Similarly, the Pipers & Pipe Band Society of Ontario has also been in contact with the CPA, but offered no opinion on the new structure. Several PPBSO members have a B-Grade in piobaireachd with the CPA and have entered the Silver Medal competitions in the last few years.
"The PPBSO is evaluating the changes to the Silver Medal and we'll be discussing it further over the next couple of weeks," said PPBSO President Chris Buchanan. "We are in contact with the CPA about the changes and are actively discussing options with them."
Jim Williamson, whose son Jack is an Open-grade solo piper based in Kansas, commented, "If you're a North American piper, you have to have a job and a bank account that will let you spend the summer in Scotland, otherwise, you have must win at one of two North American contests. There may be a number of top-flight North American players going over to compete, but there are also a number of really good players in North America – especially young guys – who simply can't do that. This is sad."
Lewis outlined the struggle he would face as a piper in St. Paul: "In North America we'll have two opportunities that are much more convenient than going to Scotland, but are not convenient. Winter Storm will cost me at least US$500, and outside of the Kansas City folks, I'm probably traveling the shortest distance to get there. Most people are spending US$500 just on airfare. The BC Indoor would cost about that much as well. A Scottish contest costs – if you get a good deal – about US$1500 for airfare from North America and lodging. So if you played three of these and each one was a coin flip, you'd have almost a 90% chance of qualifying, and you spent US$4,000, Easter in Vancouver, and used up maybe six-to-eight days of vacation. But these aren't coin flips."
In the pipe band world, the Royal Scottish Pipe Band Association used a league table system for a few years for its qualifying system for Grade 1 at the World Pipe Band Championships. Bands that gained prizes at the RSPBA's previous major championships would accrue points, and prize-winners from the World's the year before for a period of time gained a spot in the Grade 1 Final.
The RSPBA's system was criticized by many as putting non-UK bands at a disadvantage, since it was generally not realistic for them to travel to compete at another major championship. The association abandoned the pre-qualifying system in favour of the current approach that sees all bands compete on Friday for 12 spots in the Saturday Grade 1 Final.
+ Mixed reaction from bands to Grade 1 World's format
As with the World Pipe Band Championship, the solo piping world sees gaining entry and doing well at the gatherings at Oban and Inverness as an ultimate goal. Unless changes are made, the possibility that non-UK pipers might lose interest in trying to earn a spot in the Silver Medal events is real, at least to Andrew Lewis.
"Inevitably, we'll stop thinking of first prizes at Oban and Inverness as the highest honours in piping," he said. "They can't restrict entry essentially on the basis of geography and expect to keep that recognition. So, it would be nice to see things like the Maxville Gold Medal, Winter Storm, BC Indoor, Swinton Open, the United States Piping Foundation . . . gain prestige. Awarding true national championships in the US and Canada, as is done in Highland dancing, is also non-traditional, but would be an immediately successful adaptation. Alternatively, I think we have enough results to develop a statistically rigorous rating system, akin to the Elo rating system used in chess, to find out who our top 27 pipers are. I think I can write such a program, but there are certainly pipers out there who are better equipped."
The challenge for the CPA is that its grading system does not match the rest of the world, since the UK maintains its tradition that all solo pipers 18 and older must compete as a "professional," regardless of their ability. The CPA subdivides its all-professional-level members into several groups based on ability.
The UK's Joint Committee for Solo Piping, essentially a discussion group of the Solo Piping Judges Association, the CPA, and the major UK solo events, meets once a year in November. The "Joint Vetting Committee" is a group convened by Oban and Inverness SPJA and CPA to decide the final places for applicants to the Argyllshire Gathering and Northern Meeting events, meeting in April.
In 2007 the CPA added "international" representatives to its grading committee, with members such as Ontario's Bill Livingstone, Greg Wilson of New Zealand, British Columbia's Jack Lee and even non-CPA member Malcolm McRae of Australia providing input on pipers from those areas. The experiment was eventually abandoned, though no reason was made public.
+ CPA forms 'more international' Grading Committee
Only the PPBSO so far divides its Professional-grade pipers into A and B piobaireachd levels, but not all PPBSO-member pipers' playing ability in either group necessarily meet A or B grades in the CPA, so there is a disparity in standards.
pipes|drums asked other pipers who might be more directly impacted by the new system to comment. At publication time some had not responded, while others declined.
"It's apocalyptic, but, for real, the Silver Medal party is unfortunately over for Andrew Lewis."