Benoni takes two at De La Salle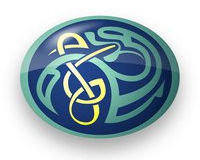 Johannesburg – May 28, 2016 – Benoni Mactalla continued its 2016 success with wins in both Grade 2 band events at the annual De La Salle Highland Gathering at De La Salle Holy Cross College High School, Victory Park, Johannesburg. Transvaal Scottish won the drumming in each event. African Skye did not compete in the medley contest.
Grade 2
Medley
1st Benoni Mactalla (1,1,1,2)
2nd Transvaal Scottish (2,2,2,1)
Judges: Adrian Haddow, David Harris (piping); Ewen Gilchrist (ensemble); Jeremy Coutts (drumming)

MSR
1st Benoni Mactalla (1,1,1,2)
2nd Transvaal Scottish (2,2,2,1)
3rd African Skye (3 3 3 3)
Judges: Laurence Davies, Geoff Irvine (piping); Roger Davies (ensemble); Dave Jeffrey (drumming)
Grade 3
1st MacChamberlain Richmond & Sandton
2nd Glen Allen
3rd SA Irish
4th Transvaal Scottish (Gr3)
Grade 4
1st Pretoria Highlanders
2nd African Skye (Gr4)
3rd De La Salle Combined
4th Cornwall Hill
Juvenile
1st Jeppe CBC Boksburg Juvenile
2nd St. Benedict's Juvenile
3rd Pretoria Boys Juvenile
Novice Juvenile
1st Benoni
2nd St. Benedict's Novice Juvenile
3rd Jeppe CBC Boksburg Novice Juvenile
4th Cornwall Hill
5th Pretoria Boys Novice Juvenile
Got results? Feel free to send them to us along with a photo or two!