Blair digital chanter promises to rock piping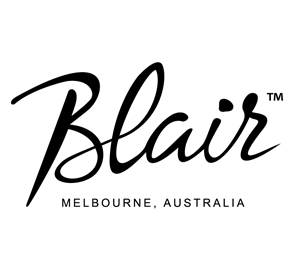 Recognizing Geoff Ross's synthetic drone reeds, the Ross moisture control systems, the Blair bagpipe tuner app, and the Legato snare drum, over the last 30 years many of the piping and drumming world's most impactful innovations and inventions have come from Australia.
And now Murray Blair of Melbourne continues the Oz innovation tradition with the introduction of a digital pipe chanter that he says "sets a new standard in digital piping featuring actual finger holes and the genuine sounds of Highland bagpipes, Scottish small pipes and practice chanter that can be played anywhere."
With electronic products like the Fagerstrom chanter, the Blair Digital Chanter is not in itself a new concept, but Blair's new AUD$798 product ($895 with hand-engraved mounts) has the promise of producing "high-quality genuine piping sounds in a chanter that looks and feels great to play."
The new chanter will be available in October.

[Click here to listen to an MP3 audio sample of the Blair Digital Chanter in Highland bagpipe mode.]
"I've played electronic chanters for years and always loved the concept, but as an audio engineer I knew the sound, feel and look of the instrument could be improved," Blair said. "I felt that players around the world would value a high-quality instrument that looks and sounds great. After discussions with a piping friend and composer, I decided it was time to start."
Blair's background in piping, as a member of the now-defunct competition former World Champion Grade 1 Victoria Police Pipe Band, and his career in audio engineering, as a producer and engineer of some of the best pipe band recordings yet made, have gone into the product. The digital chanter enables players to alter to their preferred sound quality, whether "big" or "mellow" drones, pitch, bass or tenor balance or dominance, "buzziness" or "smoothness," to their personal preference through recording techniques and specialized software engineering.
"The pipe sounds reproduced on the Blair Digital Chanter are genuine and in tune to the drones," he added. "They've been recorded in a real-life piping environment to further enhance the authenticity of the instrument without any synthesizing or colouring. Even the built-in metronome includes actual percussion sounds with eight different beat patterns."
The chanter is not only for the purely tech-oriented, but also for those who might be unable to play due to physical limitations.
"I don't believe the feel of playing an acoustic bagpipe can ever be replaced, but an instrument that sounds the same, requires no maintenance, will be forever in tune and can be more easily played with a range of other instruments will be of great value."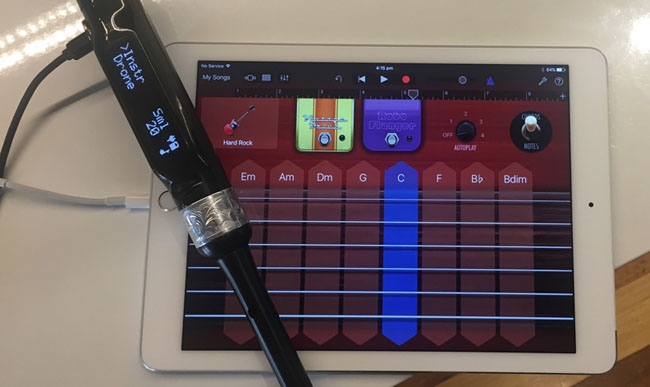 [Click here to listen to an MP3 audio sample of the Blair Digital Chanter altering pitch mid-tune.]
Users can select Highland bagpipes, Scottish smallpipe or practice chanter as the base sound, and also the ability to add other instruments. The top section features a large OLED display, with single-button operation for scrolling through the menu. An audio output port can connect speakers and a USB port enables recharging of the internal battery, while also a connection for updating with downloads of new sounds and features.
"The true potential of the USB serves as a port for connecting with apps, iPads, digital tablets and PCs to play other instrument sounds via MIDI," Blair said. "For pipers, this means 'bespoke' learning apps and tutorials can be developed, a concept already adopted by other instruments."
The MIDI and audio outputs open the chanter up to a live performance opportunities, even adding guitar effects pedals such as reverb, chorus, and octaver. Putting the sound through amp or computer allows the piper to integrate the bagpipe sound with other genres.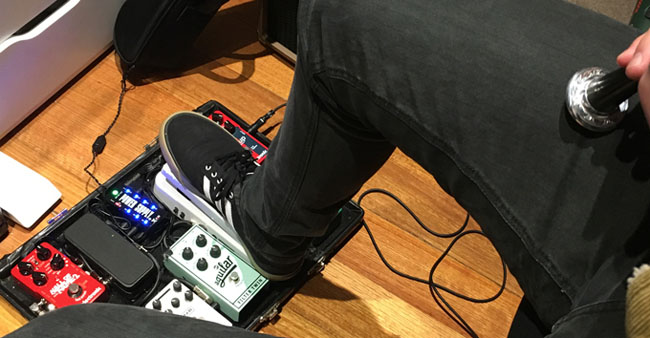 [Click here to listen to an MP3 audio sample of the Blair Digital Chanter using digital FX pedals.]
Blair worked with another Australian, Bill Travaille, a retired engineer and bagpipe maker, on the physical look and feel of the chanter, including hole positioning, tapering and how the best instrument makers apply polish to their surface.
"The holes are the same as a traditional pipe chanter and comfortably spaced," he said. "Underneath each hole is a motion sensor which detects finger movements. These sensors can be individually controlled and are not affected by dry hands or by darkness. By combining real holes with a genuine sound, you have a digital instrument that both feels and sounds like the real deal."
Selectable pitch ranges from 440hz to 486hz, and can play in A, B-flat 466hz, or with a modern pipe band, thus further opening to playing with virtually any other instrument.
Blair said that his work as a producer and engineer in the recording studio with pipers and pipe bands motivated him to create the Blair Digital Chanter. "Watching them sweat it out for hours in a studio looked exhausting, so an instrument like this with their sound and playing their style of pipe music would be useful, not only to them but also to anyone who really wants to achieve the highest quality of bagpipe sound."
Several prominent pipers have been trying the digital chanter over the last few months, including Alistair Dunn, Jack Lee and Roddy MacLeod.