Bleary elevated to Grade 1
The Royal Scottish Pipe Band Association's Music Committee made its regrading recommendations and moved Bleary & District of Northern Ireland to Grade 1 following a second year of success in the penultimate grade, including winning the Champion of Champions aggregate title in 2015.
Bleary won three of the major championships and was second at the World's in Grade 2.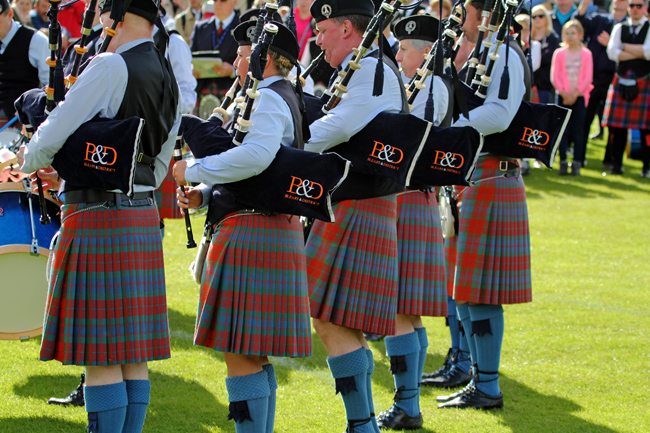 "I'm delighted for all playing members and all associated with the band that all the hard work has paid off," Bleary & District Pipe-Major Nigel Davison said. "We have had a wonderful time in Grade 2 and with the same effort and additions to both ends we will look forward to competing in Grade 1 with the best bands in the world."
No RSPBA-member bands were apparently downgraded from Grade 1, and four bands from Grade 3A were promoted to Grade 2: Annsborough (Northern Ireland), City of Discovery (Scotland), Crosskelt (Northern Ireland) and Isle of Islay (Scotland). Isle of Islay won the Grade 3A Champion of Champions title.
The move up of 2015 Grade 3A Champion of Champions in drumming City of Discovery means that the city of Dundee will have two Grade 2 bands, with Mackenzie Caledonian also in the grade.
City of Discovery was formed in November 2014 after the 6th/8th Boys Brigade Pipe Band in the area decided to become an adult band, without the strictures of the youth organization behind it.
No non-member bands were apparently recommended for regrading by the RSPBA. The organization has not yet made an official public announcement, but has notified regraded bands individually.
The elevation of Bleary & District to Grade 1 brings the total number of Northern Ireland bands active in the grade to four, with Cullybackey, Field Marshal Montgomery and Ravara the other three. The upgrade of the two Northern Irleand bands brings the total number of Grade 2 bands from that country to three. The country has a population of 1.8-million. There are currently a total of 32 active Grade 1 bands in the world:
78th Fraser Highlanders (Canada)
78th Highlanders (Halifax Citadel) (Canada)
Auckland & District (New Zealand)
Bagad Cap Caval (France)
Bleary & District (Northern Ireland)
Canterbury Caledonian Society (New Zealand)
City of Whitehorse (Australia)
Cullybackey (Northern Ireland)
Denny & Dunipace Gleneagles (Scotland)
Dowco-Triumph Street (Canada)
Field Marshal Montgomery (Northern Ireland)
Greater Glasgow Police Scotland (Scotland)
ILT City of Invercargill Highland (New Zealand)
Inveraray & District (Scotland)
Los Angeles Scots (USA)
Manawatu Scottish (New Zealand)
Moorabbin (Australia)
New Zealand Police (New Zealand)
Ottawa Police Service (Canada)
Peel Regional Police (Canada)
Peoples Ford-Boghall & Bathgate Caledonia (Scotland)
Police Scotland Fife (Scotland)
Queensland Highlanders (Australia)
Ravara (Northern Ireland)
ScottishPower (Scotland)
Shotts & Dykehead Caledonia (Scotland)
Simon Fraser University (Canada)
St. Laurence O'Toole (Ireland)
Stuart Highlanders (USA)
Toronto Police (Canada)
Vale of Atholl (Scotland)
Western Australia Police (Australia)
By country, Scotland has eight Grade 1 bands, Canada seven, New Zealand five, Australia four, Northern Ireland four, United States two, Ireland one and France one.
Stay tuned to pipes|drums for more information on RSPBA and other associations' regradings is it becomes known.