Bonus of Balmoral: free lessons for novice registrants at summer school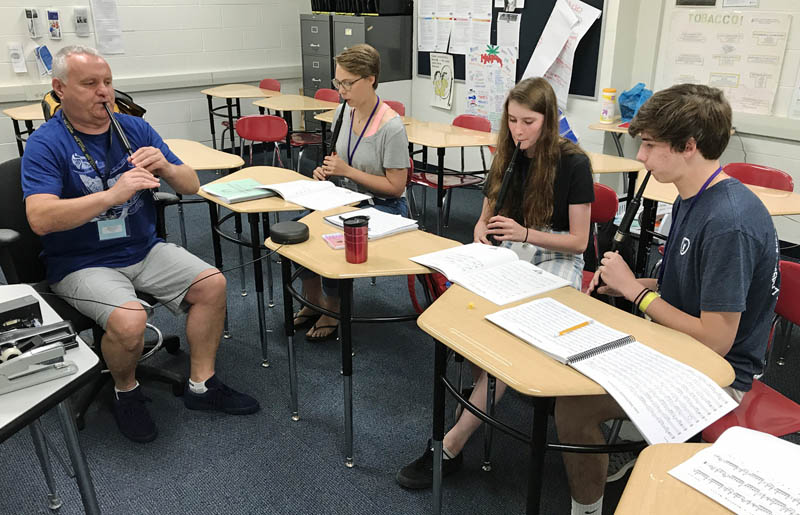 Dating back to the early-1980s, the Balmoral School of Piping is one of the world's most established brands for instruction, and this year the organization is taking a novel approach to attracting more students: free lessons.
Exclusively for beginners or novices who register for at least one of the sessions held from June until July, the Balmoral School is offering a series of four lessons by Skype or in-person with instructors. The private one-to-one instruction would be arranged before their session begins.
"Balmoral would like to attract more beginning students, but we'd like to have them come to their first summer session with at least a bit of preparation," said Elaine Lee of the Balmoral School of Piping. "So, anyone who signs up for a summer school session, who has no or very little piping experience, can get four free lessons with a Balmoral instructor, either via Skype, or in person, depending on where the student lives."
And not just any instructors. World Champion-winning pipe-majors Robert Mathieson and Terry Tully are handling things along with well-known pipers Jimmy Bell and Duncan Bell, and their drumming brother, Gordon Bell, all of whom have played with top-grade bands and competed at the highest solo level.
Lee stressed that the bonus lessons offer is for any beginner, and not for those who have been playing for years. The lessons would ideally be at least eight weeks before their chosen session. The sessions include stops in Indianapolis and the Pittsburgh area.
The Balmoral School is named after the famous Bobs of Balmoral – Robert Brown and Robert Nicol, who taught two of the original instructors for the school, Murray Henderson and Jimmy McIntosh. It was noted that Brown and Nicol never charged for their instruction, so the bonus lessons incentive is a natural fit.
Over nearly 40 years, hundreds, if not thousands, of pipers and drummers from the United States have attended Balmoral summer schools.
Got news or scoop that you think might be of interest to the piping and drumming world? Just drop us a line.