Breabach piper releases second solo album
S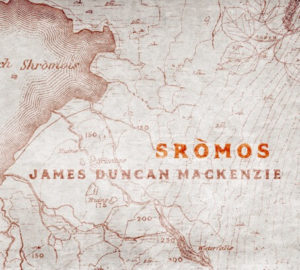 olo albums by Highland pipers are infrequent, even rare, occurrences these days, an abandoned settlement on the banks of Loch Seaforth on his native Isle of Lewis in Scotland is the inspiration for the original music on SRÒMOS by James Duncan Mackenzie.
Though not a prominent competition solo piper, Mackenzie is known to many as a member of the popular Celtic folk band, Breabach.
Sròmos is one of many townships decimated by the Highland Clearances in the 19th century that gave priority to sheep farming and deer hunting for mainly English riches. The album comprises almost entirely music composed by Mackenzie, who is also an accomplished wooden flute player, with a broad accompaniment of acoustic and electric instruments.
Mackenzie and his band will debut the music of the album live at the Celtic Connections Festival in Glasgow January 26th at the Glasgow Royal Concert Hall, with the Finlay MacDonald Band and Estonia's Torupilli Jussi Trio also performing.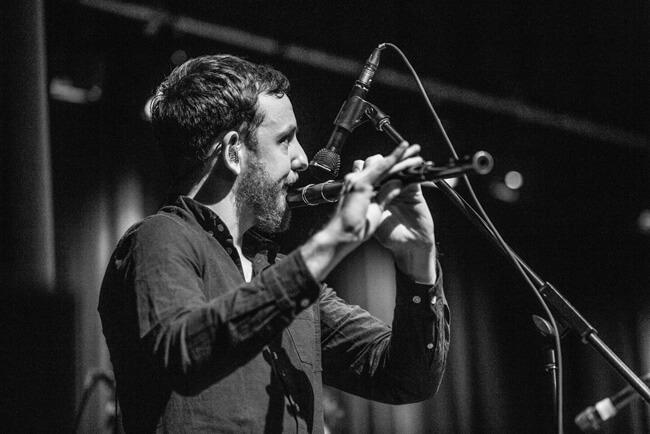 "I'm delighted to be releasing my second solo album, Sròmos, five years after my debut album," Mackenzie said. "I've been writing tunes for this album over the last couple of years and have gained inspiration from the landscape and history of Sròmos; a place that was once a thriving community of people who worked and lived off the land.
"I worked closely alongside co-producer John Lowrie (Adam Holmes and the Embers/Blue Rose Code) and together we've drawn on a wide range of influences and created a sound that I'm extremely proud of. It was a pleasure to be joined in the studio by some great friends and fantastic musicians who were invaluable in helping me bring my tunes to life."
A graduate of the Royal Conservatoire of Scotland, Mackenzie's home village of Back, Lewis, is also the home to Iain Morrison, one of the great competition pipers of the last century.
The album goes on sale on Bandcamp and iTunes February 12th and March 1st, respectively, and is available for pre-order now on both sites.