Campbell Wilson youngest NZ Gold Medal winner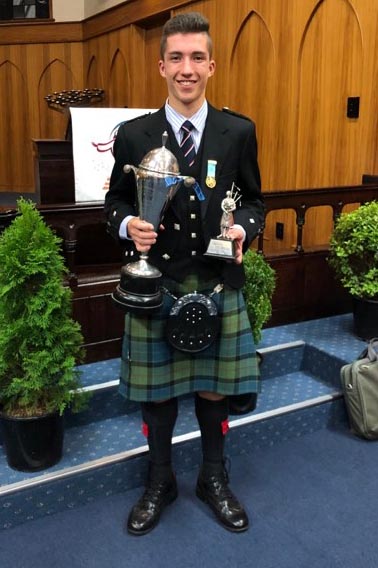 Hastings, New Zealand – April 20-21, 2019 – At 16 years old, Campbell Wilson of Christchurch, New Zealand, became the youngest ever winner of the New Zealand Gold Medal for Piobaireachd, part of a strong lineup of solo piping competitions held in conjunction with the Hastings Highland Games. Wilson is the son of Northern Meeting Clasp winner Greg Wilson, who also enjoyed a substantially good day, taking the overall. The 6/8 March event, as is so often the case, did not count toward the aggregate award.
Brendon Eade captured the Gold Clasp for winners of the New Zealand Gold Medal.
Gold Clasp
1st Brendon Eade, "The Daughter's Lament"
2nd Greg Wilson
3rd Stuart Easton
Judges: Iain Hines, Malcolm McRae
Gold Medal
1st Campbell Wilson, "The End of the Great Bridge"
2nd Jordan Johnston
3rd Anna Smart
4th Sebastian George
Judges: Iain Hines, Malcolm McRae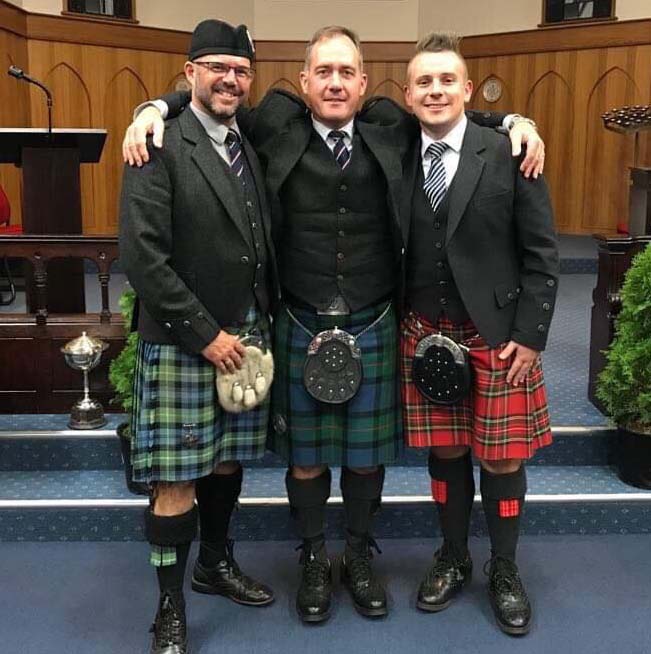 Silver Medal
1st Bruce Omundsen
2nd Shannon Ritchie
3rd Stephen Ross
4th James Wansink
Judges: Iain Hines, Malcolm McRae
A-Grade
MMSSRR
1st Greg Wilson
2nd Stuart Easton
3rd Liam Kernaghan
4th Brendon Eade
Judges: Iain Hines, Malcolm McRae, Andrew Roach
March
1st Greg Wilson
2nd Campbell Wilson
3rd Hamish Reade
4th Brendon Eade
Judges: Stuart Easton, Andrew Roach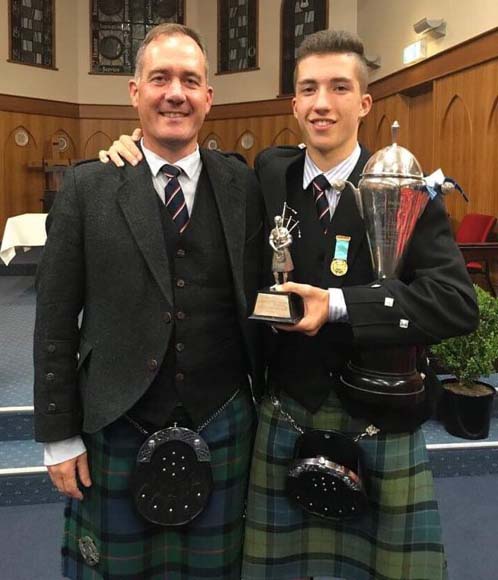 Strathspey & Reel
1st Liam Kernaghan
2nd Jordan Johnston
3rd Sebastian George
4th Brendon Eade
Judges: Stuart Easton, Andrew Roach
6/8 March
1st Liam Kernaghan
2nd Greg Wilson
3rd James Wansink
4th Brendon Eade
Judges: Stuart Easton, Andrew Roach
Hornpipe & Jig
1st Brendon Eade
2nd Liam Kernaghan
3rd Anna Smart
4th Hamish Reade
Judges: Stuart Easton, Andrew Roach
---
Related articles

Kernaghan takes overall at Turakina NZ Solo Championship
January 26, 2019
---

Campbell Wilson: first ever NZ Young Piper of the Year
October 6, 2018
---

Greg Wilson celebrates at Queen's Birthday
June 8, 2016
---

Greg Wilson wins his 13th NZ Clasp
March 28, 2016