Canterbury: NZ Champs 2017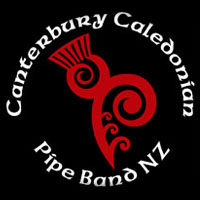 Nelson, New Zealand – March 10-11, 2017 – The New Zealand Pipe Band Championship was won by Canterbury Caledonian Society, culminating the annual two-day event that is the major pipe band competition in the antipodes. The competition was held at Trafalgar Park. The event was the final contest for Richard Hawke and James Laughlin, pipe-major and leading-drummer, respectively, of Canterbury Caledonian. The band enjoyed seven out of eight judges giving them first.
+ Hawke, Laughlin to leave Canterbury leadership
In Grade 2,St. Andrew's College experienced similar success, with a near clean sweep of firsts across the board.
Grade 1
Overall
1st Canterbury Caledonian Society
2nd New Zealand Police
3rd Manawatu Scottish
4th City of Invercargill
5th Auckland & District
Medley
1st Canterbury Caledonian Society (1,1,1,1)
2nd New Zealand Police (3,2,2,4)
3rd Manawatu Scottish (4,4,3,2)
4th City of Invercargill (2,3,4,5)
Auckland & District (5,5,5,3)
Judges: Robert Mathieson, L. Turnbull (piping); C. Meinsmith (ensemble); G. Bassani (drumming)
MSR
1st Canterbury Caledonian Society (3,1,1,1)
2nd Manawatu Scottish (1,3,2,5)
3rd New Zealand Police (2,2,3,4)
4th City of Invercargill (4,4,4,3)
4th Auckland & District (5,5,5,2)
Judges: Alistair Hanning, Brian Switalla (piping); Sam Young (ensemble); I. Mowatt (drumming)
Grade 2
Overall
1st St. Andrew's College
2nd Celtic (Nelson)
3rd South Canterbury
4th Wellington Red Hackle
Medley
1st St. Andrew's College (1,1,1,1)
2nd Celtic (Nelson) (2,2,2,2)
3rd Wellington Red Hackle (4,3,3,4)
4th South Canterbury (3,4,4,3)
Judges: Robert Mathieson, L. Turnbull (piping); C. Meinsmith (ensemble); G. Bassani (drumming)
MSR
1st St. Andrew's College (2,1,1,1)
2nd Celtic (Nelson) (1,2,2,2)
3rd South Canterbury (4,4,3,2)
4th Wellington Red Hackle (3,3,4,3)
Judges: Alistair Hanning, Brian Switalla (piping); Sam Young (ensemble); I. Mowatt (drumming)
Grade 3
Overall
1st Scottish Society of New Zealand
2nd Manawatu Scottish No2
3rd City of Tauranga
4th City of Hastings
5th City of Auckland
6th Auckland Police (Gr3)
7th City of Wellington
8th City of Sails
9th City of Nelson
Grade 4A
Overall
1st Hamilton Caledonian
2nd St. Andrew's College
3rd Scots College
4th Canterbury Caledonian (Gr4)
5th Hokonui Celtic
6th Knox Grammar School
7th Christchurch Metropolitan
8th Waimatuku Southern Scenic
9th City of Dunedin
Grade 4B
Overall
1st City of Invercargill
2nd Celtic Development
3rd Marton & District
4th City of Rotorua
5th Papakura
6th South Canterbury Development
7th Blenheim & Districts
8th Wellington Red Hackle (Gr4)
9th City of Sails
10th Hamilton Caledonian Society No2
11th McAlpines North Canterbury
12th Kapiti Coast