Canterbury retains NZ Champions title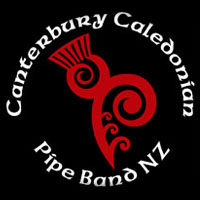 Feilding, New Zealand – March 11, 2016 – The Canterbury Caledonian Society Pipe Band retained its status as New Zealand Pipe Band Champions with a win in both the Medley and MSR events in a sunny and windy day against four other contestants in Grade 1. The New Zealand Police Pipe Band made it fairly close, with two strong performances, and piping results were particularly scattered with Manawatu Scottish also in the mix at the top. Canterbury is not travelling to the World Championships in August, but New Zealand Police and Manawatu are.
In Grade 2, St. Andrew's College enjoyed eight firsts from the eight adjudicators to sweep their events.
RSPBA panel judges Ken Eller and Joe Noble were flown in from Canada and Scotland, respectively, to assist with judging.
Grade 1
Overall
1st Canterbury Caledonian
2nd New Zealand Police
3rd Manawatu Scottish
4th Auckland & District
5th City of Invergargill
Medley
1st Canterbury Caledonian (2,3,1,1)
2nd New Zealand Police (1,1,3,3)
3rd Manawatu Scottish (3,2,2,2)
4th Auckland & District (4,4,4,4)
5th City of Invergargill (5,5,5,5)
Judges: Alastair Hanning, Brendon Eade (piping); Joe Noble (ensemble); J. Hilliard (drumming)
MSR
1st Canterbury Caledonian (1,3,1,1)
2nd New Zealand Police (3,2,2,2)
3rd Manawatu Scottish (2,1,3,4)
4th Auckland & District (5,4,4,3)
5th City of Invergargill (4,5,5,5)
Judges: Ken Eller, R. Fergusson (piping); Philip Mair (ensemble); J. Hobbs (drumming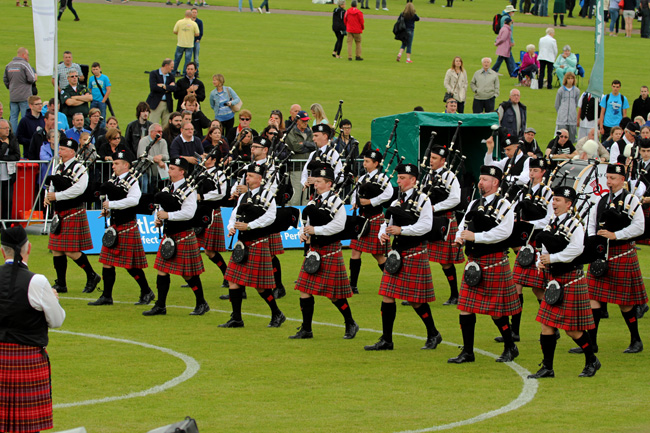 Grade 2
Overall
1st St. Andrew's College
2nd Northland Caledonian
3rd Canterbury Caledonian (Gr2)
4th Celtic (Nelson)
5th South Canterbury
Medley
1st St. Andrew's College (1,1,1,1)
2nd Canterbury Caledonian (Gr2) (2,3,2,2)
3rd Northland Caledonian (3,2,3,3)
4th South Canterbury (4,4,4,4)
5th Celtic (Nelson) (5,5,5,5)
Judges: Ken Eller, R. Fergusson (piping); Philip Mair (ensemble); J. Hobbs (drumming
MSR
1st St. Andrew's College (1,1,1,1)
2nd Northland Caledonian (4,2,3,2)
3rd Celtic (Nelson) (2,3,2,5)
4th Canterbury Caledonian (Gr2) (3,4,4,3)
5th South Canterbury (5,5,5,4)
Judges: Alastair Hanning, Brendon Eade (piping); Joe Noble (ensemble); J. Hilliard (drumming)