Capt. John contest continues legacy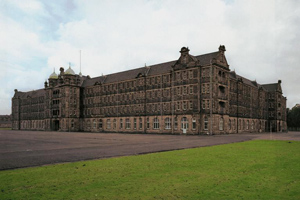 Captain John A. MacLellan was without doubt one of piping history's greatest contributors, leaving his mark in teaching, music, publishing, competing, leadership and composition, and appropriately he is one of the most memorialized historical figures.
October 8 will see the annual Capt. John A. MacLellan Solo Piping Championship at Redford Barracks, Edinburgh, put on by the Army School of Piping & Highland Drumming in association with the Competing Pipers Association.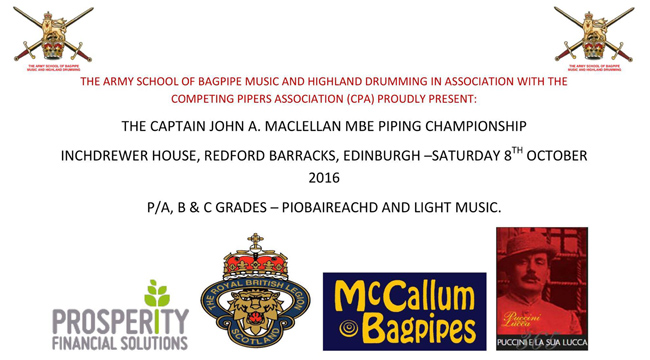 The full slate of events will be held for CPA-graded players from Premier to C-Grade in Piobaireachd and light music.
The overall winner of the Premier and A-Grade piobaireachd event will gain an invitation to the annual Capt. John A. MacLellan Recital Challenge Medal, which this year was held in late August at a grand event at the Waldorf Caledonian Hotel in Edinburgh. He or she also receives the Capt. John A. MacLellan Bronze Medal.
The Redford Barracks contest is spearheaded by prominent solo piper and military officer Ross McCrindle. The 2015 event in November was won by Cameron Drummond of Edinburgh, with Innes Smith of Glasgow taking the piobaireachd event and performing at the MacLellan Medal event last August, which was won by Edinburgh's Iain Speirs.
The legacy of Capt. John A. MacLellan is further looked after by a memorial charitable trust.
In a 2014 pipes|drums feature for subscribers, MacLellan was voted by a panel of experts to be #19 on the list of the Greatest Pipers in History.
Stay tuned to pipes|drums for results from the October 8th event as they become available.