Captain John Memorial Medal Dinner-Recital returns to Edinburgh under Eagles Aug. 26th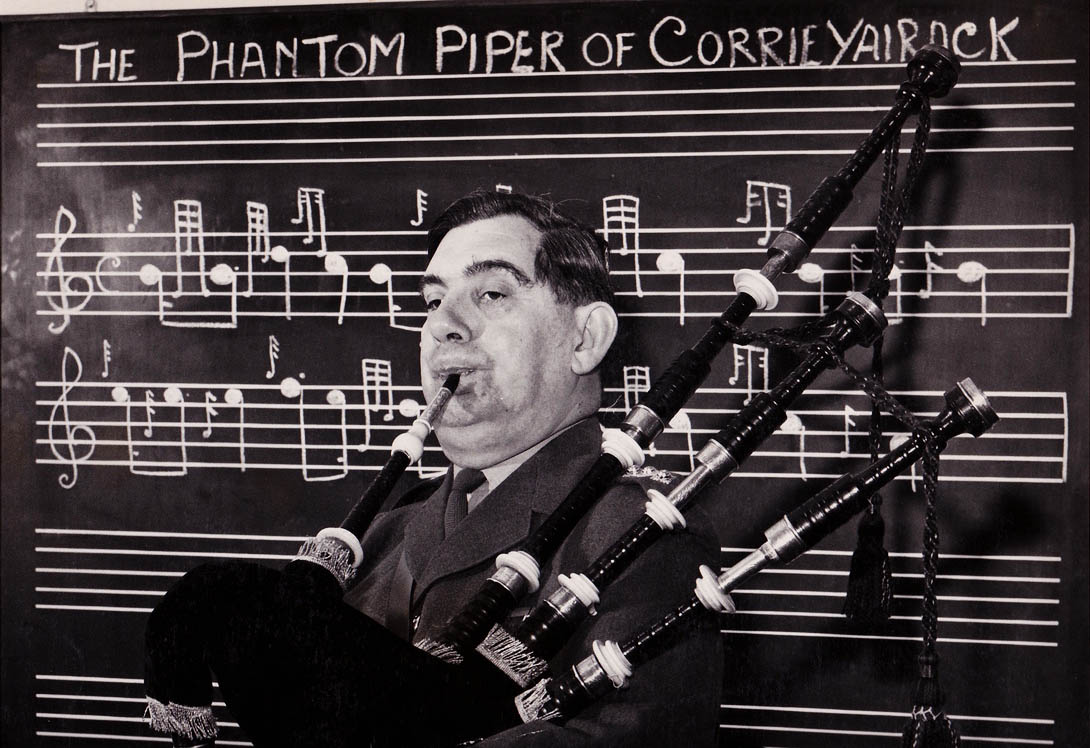 The Edinburgh-based Eagle Pipers Society has determined that the Captain John A. MacLellan MBE Memorial Dinner & Recital-Competition will return once again to the grand Caledonian Hotel in Edinburgh, this year on Saturday, August 26th, with four elite solo pipers competing for the coveted "Captain John Medal."
While invitees have not been determined, apart from last year's winner, Iain Speirs of Edinburgh, the event will be sponsored again by solo piping's greatest supporters, the William Grant Foundation, and guests will be asked to don formal attire. Tickets will be priced at £60 and will be available in the spring.
The event was launched in 2011 by the Captain John A. MacLellan Trust as a way to pay homage to the great piper and his music.
Traditionally, four invited recitalists are assigned a MacLellan-composed piobaireachd to perform at the black-tie dinner, with a lone judge determining who gains the MacLellan Medal.
The recital-competition has become one of the world's premier solo piping events.  There's no coincidence that the Captain John Medal has served to promote the playing of "modern" piobaireachds and those of MacLellan in particular. Among many other top prizes, his ceol mor compositions have been performed to win the 2019 Glenfiddich, first and second prizes at the Bratach Gorm in 2021, and the Highland Society of London's Gold Medal at the Argyllshire Gathering in 2022.
The Eagle Pipers Society was started originally in the 1970s, but went dormant in 1985. The organization was resurrected in 2010 by several Edinburgh-based pipers, including Colin MacLellan. The society lists more than 100 members, about 40% of whom live outside of the UK.
This year's Recital-Competition again falls smack dab between the Argyllshire Gathering and the Northern Meeting, enabling pipers visiting from abroad to take in the evening.
The Eagle Pipers Society took on the management of the event in 2022 after it had be run since inception by the Captain John A. MacLellan Memorial Trust.
Captain John MacLellan was named as one of the greatest 20 pipers in history by a panel of experts assembled by pipes|drums in 2014.