Chisholm marches on to Glenfinnan
Glenfinnan, Scotland – August 19, 2017 – Jori Chisholm of Seattle continued his successful campaign around the Scottish Highland games with two firsts and a second at a rain-soaked Glenfinnan, held as usual near the monument for Prince Charles Edward Stuart's landing. The games field was essentially flooded, but events carried on. Ten competed in the senior solo piping, and the sun poked through just as the last contestant played. Chisholm and fellow competitor Jonathon Simpson were press-ganged into playing for the Highland dancing competitions. Iain MacFadyen and Malcolm McRae judged everything piping.
There were no trophies awarded. The games, which dates back to at least the 1930s, lost the trophies about 10 years ago, according to organizers after the winners around 2007 never returned them.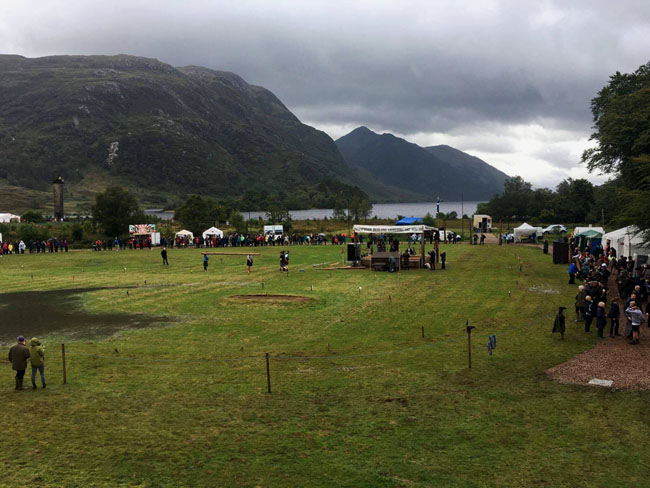 Piobaireachd
1st Jori Chisholm
2nd Peter McCallister
3rd Calum Brown, Peterculter, Scotland
March
1st Jori Chisholm
2nd Xavier Boderiou, Brittany
3rd Jonathon Simpson
Strathspey & Reel
1st Jonathon Simpson
2nd Jori Chisholm
3rd Calum Brown