City of Dunedin promoted to Grade 1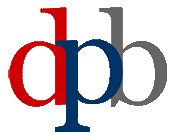 After their successful 2018 competition season, including winning Grade 2 at the World Pipe Band Championships, City of Dunedin was officially promoted to Grade 1 by its home Eastern United States Pipe Band Association.
The move was formalized at the association's weekend of annual general meetings, December 1-2 in Newburgh, New York.
City of Dunedin becomes the only Grade 1 band in the United States, even though the Grade 2 St. Thomas Alumni Pipe Band of Houston placed ahead of them in at least one competition in 2018 and placed second in the World's Grade 2 Final. St. Thomas also won Grade 2 at North Berwick against a field of 18 other bands.
The move to upgrade City of Dunedin was expected, even after the Royal Scottish Pipe Band Association did not include the band in its own regradings in October. The RSPBA generally takes it upon itself to regrade non-member bands that competed in their sanctioned competitions in the same year.
+ RSPBA announces regradings – now four fewer Grade 1 bands
With a total of six bands that competed in Grade 1 in 2018 either being relegated to Grade 2, on hiatus from competing, or folding altogether, the addition of City of Dunedin brings the total number of bands active in the top grade to 22.
According to Pipe-Major Iain Donaldson, City of Dunedin is not planning to compete in Scotland in 2019.
"I'm extremely proud of what the Dunedin Pipe Band organization has done over the past several years," Donaldson said. "I fully believe it is the right time for the band to move to Grade 1. Eric MacNeill, I and our band are ready for the challenges in the upcoming season. We had a plan in place for the past three years and have achieved our goals. We have a new plan set for our organization for the coming years. Our 2019 plan is to travel to Canada."
Donaldson expanded on his comment, saying that the band plans to compete at the North American Championships at Maxville, Ontario, in August.
The piping and drumming teaching program in the Florida Gulf Coast community of Dunedin has been recognized as a model of success worldwide.
+ Is Dunedin, Florida, the world's most successful piping and drumming community?
At the meeting, City of Dunedin was presented with the EUSPBA's President's Award for their achievements by President Jim Dillahey.