City of Whitehorse breaks down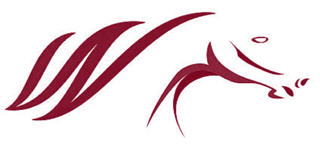 Despite previously insisting that it would carry on, the Grade 1 City of Whitehorse Pipe Band of Melbourne has packed it in following months of turmoil since the suspension of five of its members and further punishment by its home association, Pipe Bands Australia. The band released a brief statement that it had decided to call it quits after a meeting of remaining personnel over the weekend.
Sources close to Pipe Bands Australia, speaking on condition of anonymity, had confirmed that "no appeal has been offered or granted" to the City of Whitehorse by Pipe Bands Australia following the band's outright "dismissal' from the association.
The dissolution of City of Whitehorse followed the PBA's statement that, while City of Whitehorse has been "dismissed" as a member band, individual players were free to join other groups, with the exception of the five specifically suspended members of City of Whitehorse, including Pipe-Major George Shepherd and Lead-Drummer Olav Goud. Shepherd and Goud were suspended for 48 months and 24 months, respectively.
When he was pipe-major of the then Grade 1 Clan Gregor Pipe Band in Scotland, Shepherd was suspended by the RSPBA in 2006 for four months following a conviction by Glasgow District Court for throwing a drink on a tenor drummer with the Shotts & Dykehead Pipe Band.
+ Clan Gregor Pipe-Major suspended for four months
Neither Shepherd nor PBA President Chris Earl responded to requests for comment about the City of Whitehorse situation.
The crux of the matter stemmed from City of Whitehorse members taking exception to a photo of PBA and RSPBA adjudicator Nat Russell wearing a promotional cap . . .