Whitehorse appeals for an appeal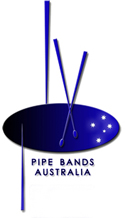 The somewhat surreal City of Whitehorse matter plaguing the Australian pipe band community continued with the band making an appeal to Pipe Bands Australia for the right to an appeal of the band's outright "removal" by Pipe Bands Australia as a member in good standing with the organization.
A brief message to the Pipe Bands Australia Secretary Steven Patterson, on which pipes|drums was copied, from City of Whitehorse piper R.J. Houston, who reportedly has a background in law, read:
Dear Pipe Bands Australia,
As a representative of the committee of the City of Whitehorse Pipe Band, we request a formal right of appeal with National Council regarding the termination of membership of City of Whitehorse Pipe Band.
The City of Whitehorse Pipe Band request an audience with National Council.
We look forward to your response at your earliest convenience.
Regards,
RJ Houston
Pipe Bands Australia announced on October 21st that it had taken the extraordinary, possibly unprecedented, measure of dismissing the Grade 1 City of Whitehorse Pipe Band as a member, citing the band's lack of complicity with stipulations set out around the suspensions of five of its members, including Pipe-Major George Shepherd and Lead-Drummer Olav Goud.
Since that time the band and its supporters have deployed an offensive on social media platforms, while Pipe Bands Australia has remained relatively silent. A supporter of City of Whitehorse has started an online petition requesting the dismissal of Pipe Bands Australia's executive.
Speaking on condition of anonymity, a person close to the matter said, "This band is becoming a stain because of the shocking example being set for them by their leaders. Will they turn it around? They've had five months to simply say sorry and get with the program."
Pipe Bands Australia and the Victorian Pipe Band Association, the local association governing the Melbourne area where City of Whitehorse is based, reportedly have a legal dossier of evidence on the band and has retained legal counsel that continues to advise them on the matter.
If the City of Whitehorse simply restarts under a different name, it is not known if Pipe Bands Australia will accept its membership.
Pipe Bands Australia President Chris Earl has not responded to a request for further comments on the matter, including whether an appeal of the band's removal from the association will be granted.
Shepherd also did not respond to a request for further comment on the matter.