Craig Sutherland wins 2023 Uist & Barra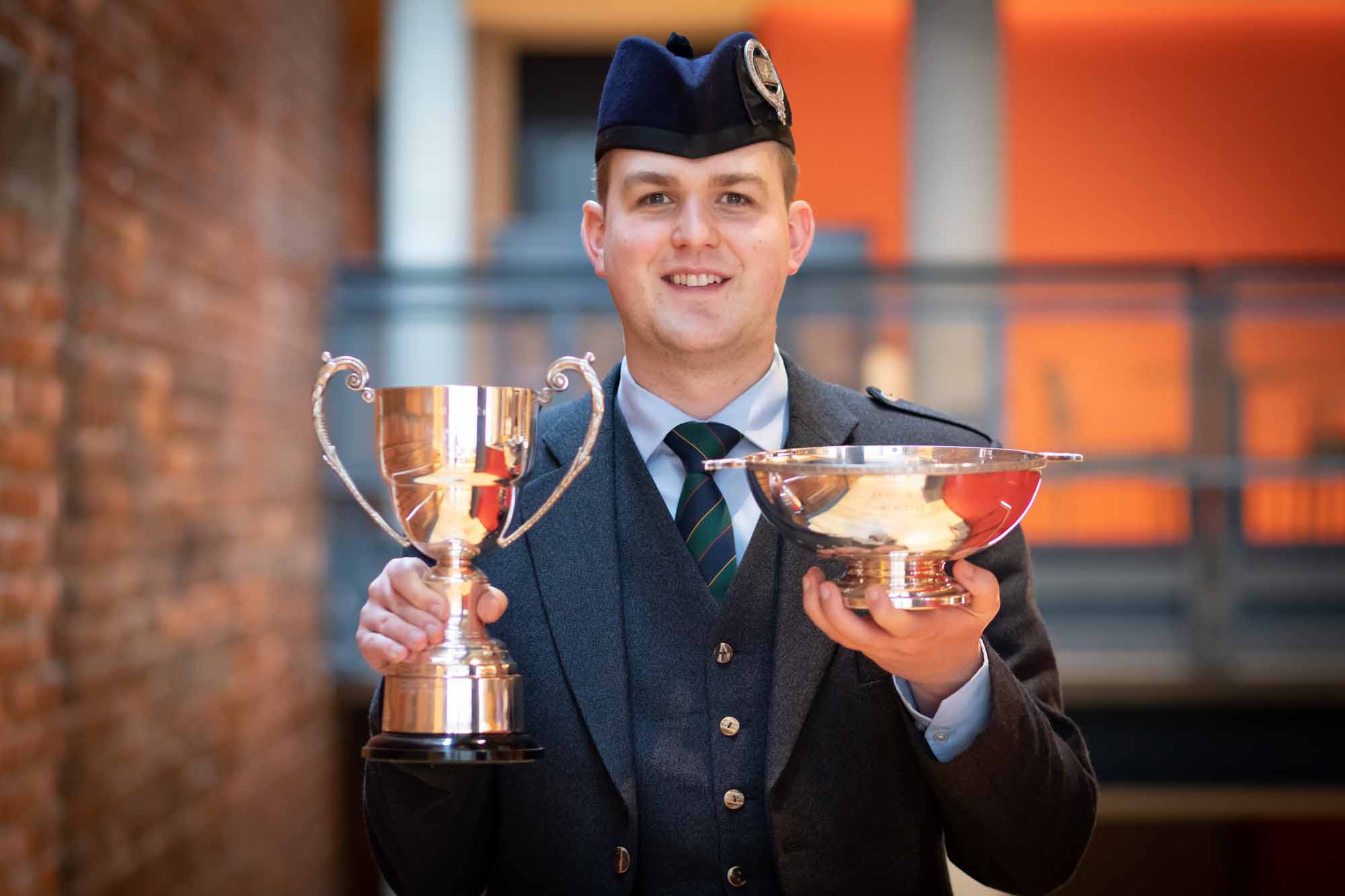 Glasgow – March 4, 2023 – Craig Sutherland of Perth, Scotland, emerged the overall champion at the 2023 Uist &Barra Invitational Solo Piping Competition held in the auditorium of the McPhater Street National Piping Centre headquarters.
Piobaireachd
1st Craig Sutherland, "The Park Piobaireachd" (#2)
2nd John Mulhearn, Glasgow, "Queen Anne's Lament"
3rd Angus D. MacColl, Benderloch, Scotland, "The End of the Great Bridge"
4th Sandy Cameron, Roy Bridge, Scotland, "The Battle of the Pass of Crieff"
5th Finlay Johnston, Glasgow, "The Battle of Auldearn" (#2)
MSR
1st Finlay Johnston
2nd Angus D. MacColl
3rd Craig Sutherland
4th Iain Speirs, Edinburgh
5th Connor Sinclair, Crieff, Scotland
Hornpipe & Jig
1st Angus D. MacColl
2nd Craig Sutherland
3rd Connor Sinclair
4th Finlay Johnston
5th Iain Speirs
All events were judged by Ian Duncan, Willie Morrison, and Robert Wallace.
Also competing: Jamie Forrester, Haddington, Scotland; Angus J. MacColl, Oban, Scotland; and Sarah Muir, Irvine, Scotland.
To determine the overall prize, the rankings in Piobaireachd and MSR events are worth five points for first, four for second and so on. The Hornpipe & Jig points are halved, so 2.5 for first, two for second, etc.
The event is put on by the Glasgow Uist and Barra Association, an organization started in 1888 to support natives of the outer Hebrides who had moved to Glasgow to find work, including many pipers who helped to make Scotland's largest city a centre of piping.