Drummond clinches overall at Skye Gathering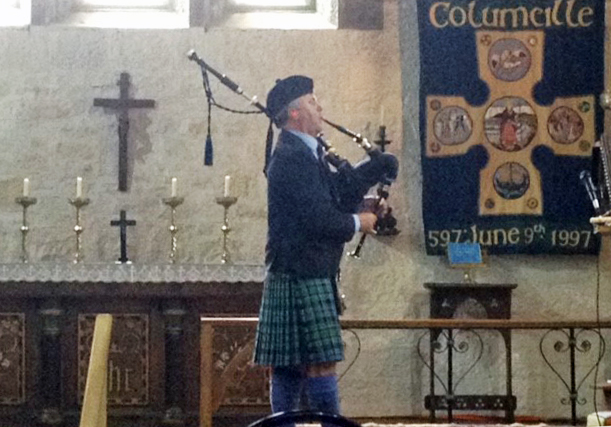 Portree, Scotland – August 3, 3016 – The second day of solo piping competitions at the annual Skye Gathering saw Edinburgh-based Cameron Drummond win his second consecutive Highland Society of London overall award, even though Stuart Liddell of Inveraray, Scotland, won both of the day's events. The March event was held in two heats, with three from each going through to a final with2/4 march played twice over. The Strathspey & Reel was the same format, but tunes played once. Liddell won the Dr. Allan MacDonald prize for light music. There was also a presentation from the pipers to Cailean MacLean of Skye in appreciation of his many years as convenor of the gathering, as he steps down this year.
March
1st Stuart Liddell
2nd Cameron Drummond
3rd John Angus Smith, London
4th Jamie Elder
5th Euan MacCrimmon, Inverness, Scotland
6th Sandy Cameron
Strathspey & Reel
1st Stuart Liddell
2nd Alastair Henderson, Dunoon, Scotland
3rd Cameron Drummond
4th Derek Midgley, Mill Town, New Jersey
5th Jamie Forrester
6th Mike Fitzhenry, London
The qualifying rounds were judged by Archie MacLean and Iain Morrison (heats 1) and Iain MacFadyen and Malcolm McRae (heats 2), and each final was judged by Archie MacLean, Dugald MacNeill and Iain Morrison.