Duncan Fisher, 1927-2017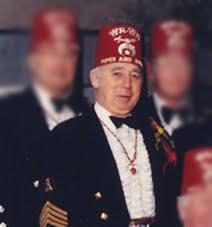 Duncan Fisher was well-known in Saskatchewan both for his sports and piping excellence, and he died this past weekend, a few weeks past his 90th birthday.
Fisher was born in Regina and grew up in local pipe bands, playing with the Regina Signals, the 10th Field Regiment and latterly the WaWa Shrine Pipes & Drums. Fisher was a keen piper, and acted as tutor, mentor and organizer. He taught young pipers at the Fraser Pipe Band, and many adults as part of the 10th Field and Shrine bands.
He was the pipe major of the Shrine pipe band in Regina for 20 years, and he built the Shrine Pipe Band into the best unit of its kind in North America, winning the Imperial Championship (the North American championship for Shrine pipe bands) on two occasions, and winning the Midwest Championships (Canada and USA) 17 times, including one string of eight years in a row.
During his years with the Shrine, Fisher helped organize the Regina Highland Games, and used his influence in the community to build the event over several of years.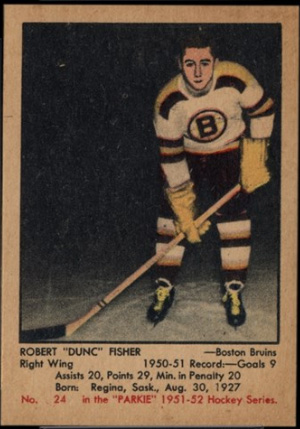 Fisher played a key role bringing together the University of Regina and the City of Regina Pipe Band to create The Conservatory of Performing Arts Pipe Band, which brought City of Regina's junior pipe band into the Conservatory program.
Although he was not actively playing pipes in the last couple of years, he enjoyed tunes on the chanter until quite recently, and was often in attendance at piping events in the city.
Well-known also for his sports career, Fisher was inducted to the Saskatchewan Sports Hall of Fame in 2011 as a hockey player, having been a player for the New York Rangers, the Boston Bruins, The Detroit Red Wings and the Hershey Bears. He remains the all-time leading scorer for the Hershey Bears. He held the AHL record for most game-winning goals in a season for 50 years until 2004.
Funeral services will be held on September 27th in Regina.