Ed Neigh, 1945-2015 (funeral details added)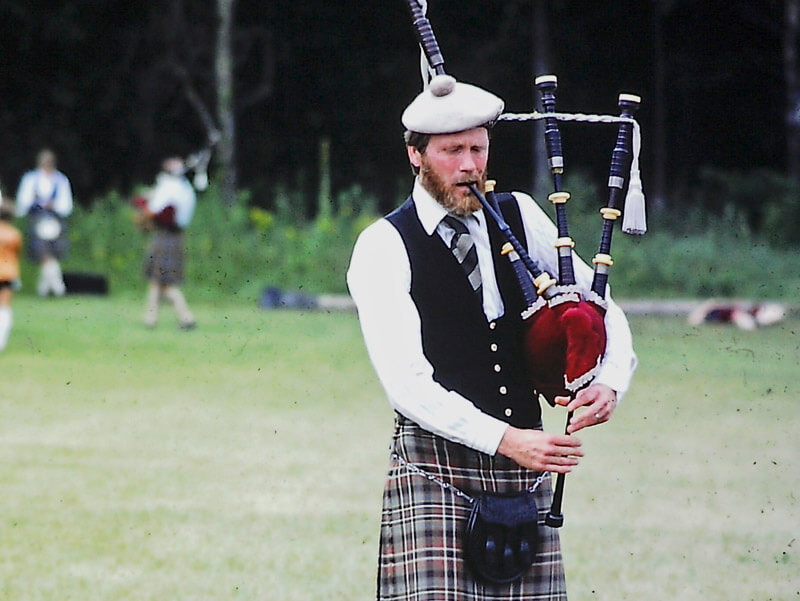 Ed Neigh, a major influence on piping in North America, died suddenly on August 8th, in his seventy-first year. Known and beloved as a teacher, adjudicator and dedicated student of piobaireachd, he played a major role in shaping the piping and pipe band community in his native Ontario.
Born May 22, 1945, and originally from Brantford, Ontario, he started piping as a boy with little support from his parents. Neigh immersed himself particularly in piobaireachd, gaining tuition from, among others, the great John MacFadyen when MacFadyen would come for summer schools in the area. In 1976 he was so engrossed in the instrument that he went to Scotland to compete and taught at the same Glasgow school at which MacFadyen was headmaster.
While in Scotland in the mid-to-late-1970s, Neigh, along with his contemporaries Bill Livingstone, Bob Worrall and Jim McGillivray, was one of the first Canadians to regularly compete on the Scottish solo circuit. Among his prizes was the Dunvegan Medal at Skye, becoming one of the first non-Scots to win the award. He competed diligently for the Highland Society of London Gold Medal competitions, and, although he never gained one, he finished second several times at both the Argyllshire Gathering and Northern Meeting.
"I think piobaireachd is everything," he said in his 1992 interview with this magazine. "I don't think I would have played bagpipes past my middle-twenties had a I not become a piobaireachd player."
With pipe bands, Ed Neigh was a true pioneer. His Guelph Pipe Band from Guelph, Ontario, would form in the 1970s and rise rapidly to Grade 1. With Guelph he was seen as the first to use a tuning metre for drones, and his inventive medley creations routinely opened the ears of the world to possibilities with harmony, rhythm and drumming accompaniment.

For more than 50 years Ed Neigh was a driving force in teaching, working with hundreds of students at all levels. For the last 10 years especially, he worked with the Paris Port Dover Pipe Band, watching that group rise from the lower grades to, this year, a Grade 2 band with one of his most successful students, Dylan Whittemore, as pipe-major.
He adjudicated right up until his final days, judging the weekend before he died at the North American Championships at Maxville, Ontario. He had suffered from health problems in the last decade, include a diagnosis of lung cancer and two hip replacements. Even through his illnesses, Neigh was constantly in and around the piping and drumming scene that he loved.
Ed Neigh was a major and well-loved figure in the piping world, and one of the true great contributors to the art.
We will include a full tribute to Ed Neigh in the coming days.
On behalf of the piping and drumming world, we extend our condolences to Ed Neigh's survivors and his many friends at this sad time.
The funeral will be on Saturday, August 15, at Knox Presbyterian Church, 50 Erb Street West, Waterloo, Ontario, at 11 am. There will be a visitation at the Erb & Good Funeral Home, 171 King Street South, Waterloo, on Friday, August 14, from 2 to 4 pm and 7 to 9 pm.
An Ed Neigh Scholarship Fund has been set up at the North American Academy of Piping & Drumming. For details, go to www.naapd.org.