Eilidh MacDonald wins Prairie Invitational
Regina, Saskatchewan –May 20, 2016 – Eilidh MacDonald of Halifax, Nova Scotia, was the winner of the Prairie Piping Invitational, which drew more than 100 listeners to hear six pipers deliver an evening of excellent music at the Regina Travelodge, on the opening night of the Saskatchewan Highland Gathering & Celtic Festival. Sponsored by the City of Regina Pipe Band and Reelpipes.com, the event also features an audience vote component, which is a separate prize from the actual prize result.
1st Eilidh MacDonald
2nd Andrea Boyd, Ottawa
3rd Stewart Smith, Calgary
Judge: David Hicks
The audience choice winner was Raphael Mercier, Saskatoon, Saskatchewan. Also performing were Katie Buckland, Halifax and Alex Rasmussen, Regina, Saskatchewan.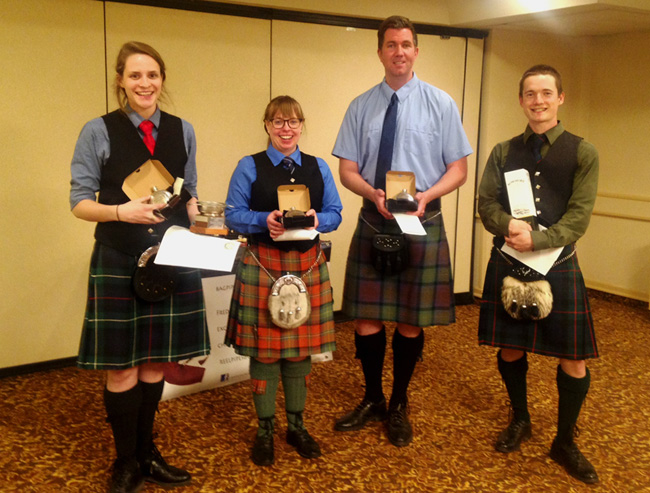 Do you have competition that you'd like to share? Feel free to send us them in the format above, along with a decent photo or two.