EUSPBA moves to select Senior solo piping judges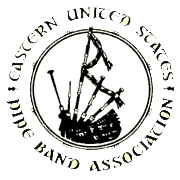 Using an online questionnaire, a special review panel formed from members of the Eastern United States Pipe Band Association's Music Committee comprising James McIntosh, Nancy Tunnicliffe and Andrew Carlisle is working to select new Senior-designated judges for its sanctioned solo piping events.
Currently, the EUSPBA has a single level of solo adjudicator, each judge able to assess any level of competition, while other associations, such as the Pipers & Pipe Band Society of Ontario, have two levels of judges. The PPBSO, as an example, requires A-Certified adjudicators to meet stringent criteria based on proven successful 15-year minimum competing at the professional level.
"This topic has been under discussion in the EUSPBA for a while now and the current music board decided to move forward with defining what a senior panel would look like," said EUSPBA Music Committee Chair Robert Minnear. "The basic intent is the same as in other associations: to recognize a senior status of adjudicator that is better suited to judge competitions at the highest level, that is, more preeminent events like Friday night professional competitions."
The EUSPBA's approach will apparently be mainly subjective, with the questionnaire asking those interested in being considered for Senior status such questions as "Would you be confident judging a large, indoor Professional event, which includes past Gold Medal winners? Why/why not?", "A Piobaireachd judge with deep experience and knowledge, and not constantly reading the book, can then focus on the music. How close do you feel you are to this stage?" and "When was the last intense Piobaireachd Seminar you attended? Did you perform on your pipes at that time?"
Minnear said that the questionnaire "is not the sole source of information, and requests both subjective information as well as competition . . .