Massive Canadian Mounties collection now a free download
After quickly selling out the initial printing of the Royal Canadian Mounted Police – Maintiens Le Droit – Music for the Great Highland Bagpipe collection, the publishers have made the entire book available as a free PDF download "as a means of giving back to the many communities the RCMP serves, including the global community of pipes and drums."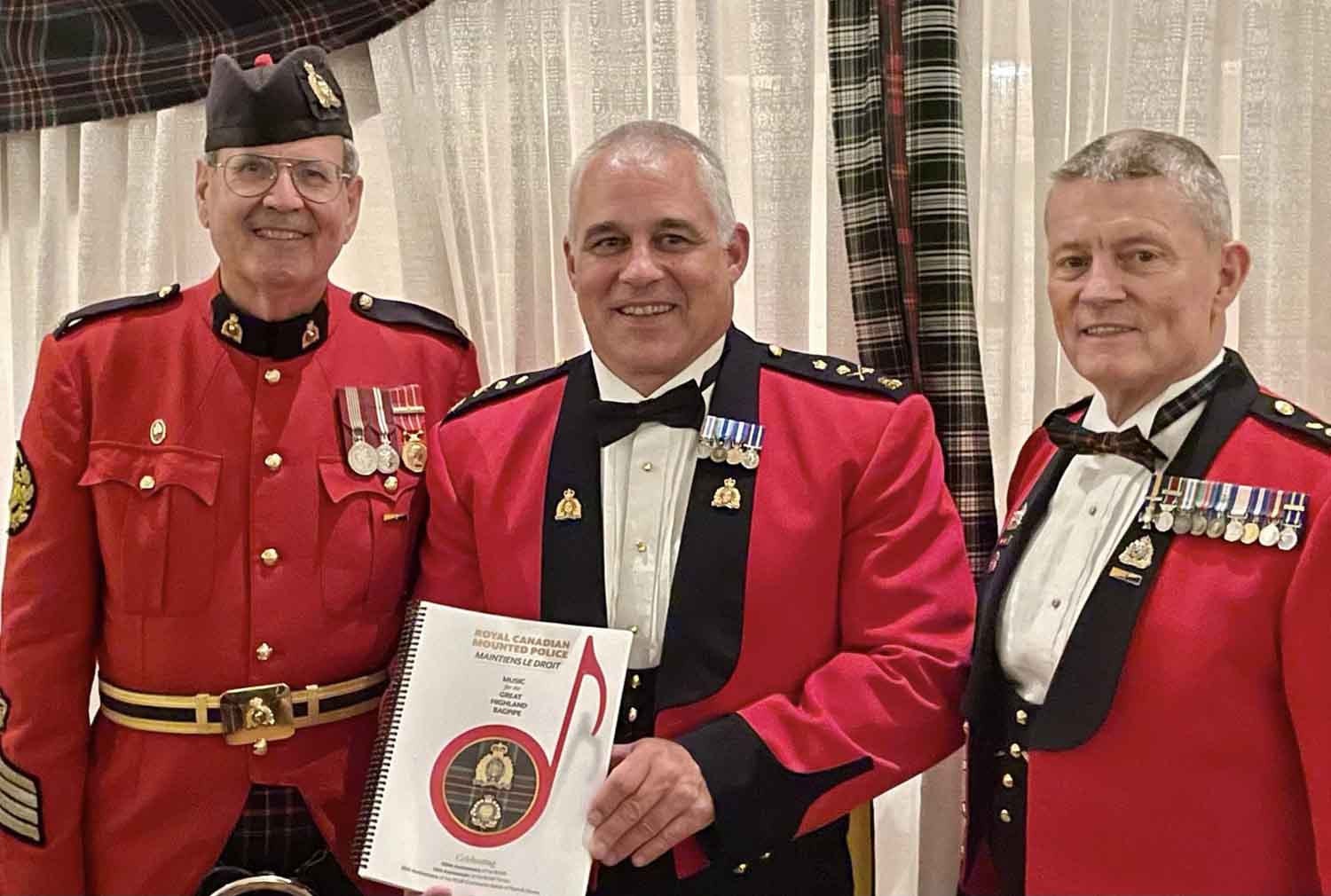 Availble at the publisher's site, the well-reviewed collection comprises some 227 compositions and arrangements, including those by recognizable names such as  James Barrie, Murray Blair, Ann Gray, Michael Grey, Andrew Hayes, Stuart Liddell, Iain MacCrimmon, Rob MacNeil, Colin Magee, and Sean Somers.
[Subscribers: read 2023 Northern Meeting Silver Medallist Matt Pantaleoni's review of the RCMP Collection.]
Maintiens Le Droit marks the 150th anniversary of the RCMP. The book is dedicated to RCMP members who lost their lives while on duty.
The RCMP motto, "Maintiens Le Droit," translates from the French as "Maintain the right."