They always get their tunes: Royal Canadian Mounted Police collection features 227 compositions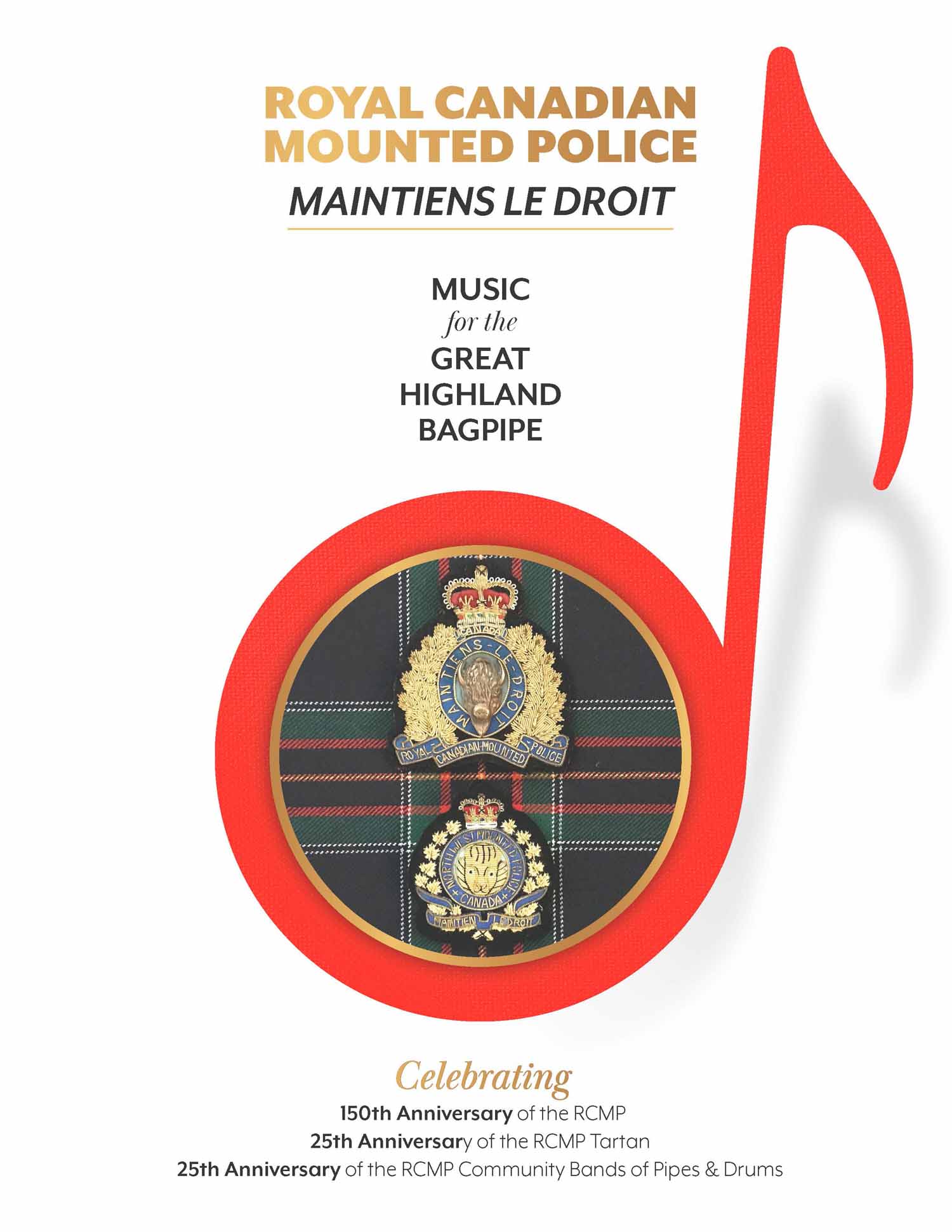 As the saying goes, the Canadian Mounties "always get their man" and, by the looks of it, they also get their tunes, as evidenced by the 227 compositions that make up the new 260-page Royal Canadian Mounted Police – Maintiens Le Droit – Music for the Great Highland Bagpipe collection, which has just gone off to the printers.
The launch date is expected for May 23rd, the 150th anniversary of the founding date of the RCMP. 2023 is also the 25th year since the RCMP tartan was created, and also a quarter-century anniversary of the eight RCMP Community Pipes & Drums spread across Canada.
Contributors are some of the most recognized in the art, including James Barrie, Murray Blair, Ann Gray, Michael Grey, Andrew Hayes, Stuart Liddell, Iain MacCrimmon, Rob MacNeil, Colin Magee, and Sean Somers.
According to Rod Booth, who has managed the extensive project, the collection will be spiral-bound (so as to lie flat) in 8.5″ x 11″ format, including RCMP history and photos with tunes contributed by some 76 composers.
The RCMP motto, "Maintiens Le Droit," translates from the French as "Maintain the right."
Pricing and purchasing details are still to be announced.