Falkirk recruiting piping teacher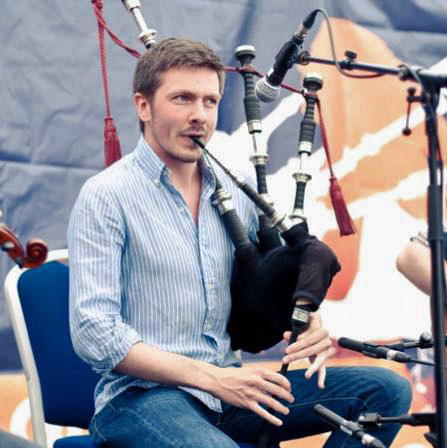 The Falkirk area of Scotland is rich with a strong piping and drumming tradition, and the Falkirk Council, Instrumental Music Service is searching for a new part-time piping instructor to teach students from Primary 4 to Secondary 6 after the well-known piper David Shedden took a similar role in the Glasgow region to be closer to his home.
The Visiting Music Instructor (Piping & Traditional Music) position requires 21 hours of teaching time each week and pays between £24,876 and £33,069 annually, according to an online posting, which describes the ideal candidate  as being able to "provide progressive, effective and active lessons for pupils which fully engage them in learning either on an individual or group basis, is enthusiastic and passionate about music instruction and traditional music," and has "excellent knowledge of learning and teaching pipes and another traditional instrument."
The job entails teaching in three high schools and primary schools and includes paid teacher holidays. The application deadline is January 14, 2018.
In addition to being a top-drawer Highland piper, Shedden plays a variety of other instruments, including smallpipes and whistles, and is a finalist for the 2018 BBC Radio Scotland Young Traditional Musician Award. He's the son of Highland Society of London Gold Medallist Stuart Shedden, and the brother of top-flight snare drummer, Steven Shedden, who recently emigrated to Australia.
The town of Falkirk is about 25 minutes from Glasgow or Edinburgh, and, in piping is well known as the site of the first known organized solo Highland piping competition, the Falkirk Tryst, in 1781.