Farrelly now P-M of re-emerged St. Joseph's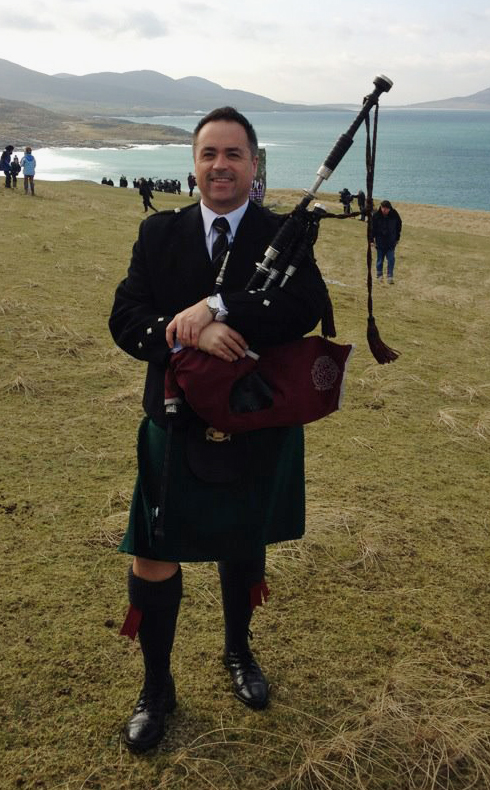 When Dublin-based St. Joseph's Clondalkin and St. Laurence O'Toole merged in 1999 to create what ultimately became a World Championship-winning powerhouse, like most pipe band mergers, it was assumed that at least one name wouldn't survive.
Call it a re-emergence. Fifteen years later former member of St. Laurence O'Toole restarted St. Joseph's and the band entered the 2016 season in Grade 3B with enough success to be upgraded to Grade 3A by the Irish Pipe Band Association and the RSPBA.
Philip Duffy guided the band through the 2016 campaign, and now former St. Laurence O'Toole and original St. Joseph's member Tim Farrelly has taken the top spot after Duffy resigned due to business and family commitments. Duffy will remain as a piper in the band.
The successful restart of St. Joseph's stemmed in part from the disbanding of the St. Laurence O'Toole Grade 3 band.
St. Joseph's was started originally in 1937 in the village of Clondalkin, which is now a part of Dublin. Farrelly was pipe-major of the band, with current St. Laurence O'Toole Lead-Drummer Stephen Creighton leading the percussion section, and the band won Grade 2 at the World's in 1990, was runner-up in 1991 and was upgraded to Grade 1 in 1992.
But the band struggled with the transition to Grade 1, and last competed at the World's in 1995 before its resurrection this year. Farrelly was with St. Laurence O'Toole until the 2012 season, and has been a frequent adjudicator with the IPBA.
"I was invited back to help out with the band after it reformed for the 2016 season," Farrelly said. "I jumped at the opportunity to assist with tuition and sound and see the band back on the road after all these years. It's great for the local community and for the pipe band scene in Southern Ireland in general."
Like virtually every band in the world, St. Joseph's is encouraging pipers and drummers interested in joining to contact the band, which appears to be on a rapid ascent, one of the rare examples of a merged band re-emerging successfully many years later.