Fettes College searching for piping teacher
Fettes College, the exclusive and prestigious private school in Edinburgh, is looking for a part-time piping instructor to replace the retiring Pipe-Major Joe Rafferty BEM. Beginning in the autumn term of the 2017-'18 school year, the new teacher would join top-shelf solo piper Cameron Drummond on staff.
According to Drummond, the ideal candidate would be "a player of a high standard, with both teaching and performance experience. Solo performance and band experience are important as our chanter and bagpipe lessons aim to give well-rounded piping guidance to our pupils."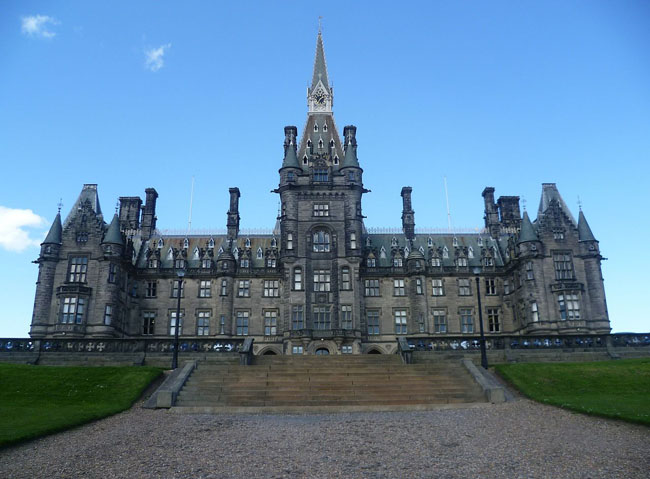 The new teacher would run the school's development pipe band, in addition to conducting regular 1:1 40-minute lessons throughout the day.
Fettes has been working to expand and improve its piping and drumming program, which has been a long tradition at the school. Drummond was brought in in 2014.
+ Drummond appointed new Sr. Piping Instructor at Fettes College
Further information about the role is available at the Fettes College website. Closing date for applications is May 26th.
Fettes College was established in 1870 and is said to be the architectural model for Hogwarts in the Harry Potter series of books by J.K. Rowling. Notable Fettes students include Tony Blair, Tilda Swinton and Tommy Armour.