Flanders fields fourth annual trio event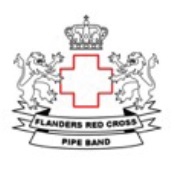 Going by the increasing number of events and interest in piping and drumming, there might not be a faster-expanding scene in the world than continental Europe, and the fourth annual Trio Piping Competition, presented by the Flanders Red Cross Pipe Band, will happen in Hamme, Belgium, on March 12th, with events for all grades.
The competitions is a rare format: three pipers in each competing group, each trio presenting their knee-quaking selections before critical ears, where every slip is that much more magnified.
"With just three pipers on the stage, there is nowhere to hide," commented Andrew Thierney, pipe-major of the Grade 3 Belgium Blend Pipe Band.
The trio event has seen around 20 performances through the grades, from an average of eight different bands, mainly from Belgium and The Netherlands putting in their combinations of three.
The Flanders Red Cross band organizers hope to expand the 2016 event with more entrants in the upper grades and the Open category, even though there are only five bands in the BENELUX region capable competing at Grade 3 or better.
The Belgium trio contest coincides with the Copenhagen Winter Competition on March 12th and 13th.
Highland piping and drumming have had a decent presence in continental Europe primarily since after World War II, but in the last 10 years have seen expansion, with Brittany by far being the greatest exponent of high-quality playing. Bagad Cap Caval of Brittany is so far the first and only Grade 1 band from non-British Isles Europe.