Flett From Flotta – the man of the march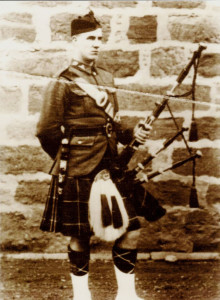 Just about every piper knows "Flett From Flotta," the flowing 4/4 of two parts by the great Donald MacLeod. Like many of the repertory's best tunes, it carries a simple and memorable melody and, as with many of MacLeod's finest compositions, rides along in the major key.
But what's a "Flett" and what's a "Flotta"?
It appears that the tune is named for one William Arnot Flett, who – you guessed it – was from a place named Flotta in Orkney, the islands at the very north of Scotland. He went by his middle name.
Flett is a relatively common surname in those parts, and Arnot Flett was, like Donald MacLeod, a soldier with the Seaforth Highlanders. Probably in the 1940s, MacLeod was assigned to guard and accompany the regimental silver on a train from Inverness, Scotland, to London, apparently for a significant function where the pieces would be on display.
MacLeod and another soldier sat atop the wooden crates in which the silver was packed, and to pass the time he played his practice chanter. Another piper soldier was with him, and they decided that they would compose a tune. When the sweet 4/4 was complete, MacLeod purportedly asked the other soldier what his name and where he was from, and it was, of course, Flett, from Flotta.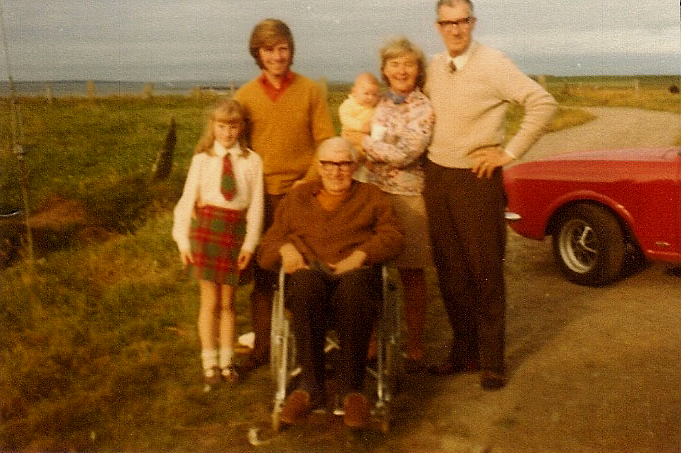 The story might well be apocryphal, but the tune is thought to have been inspired by Flett's unique gate, so a march was in order.
Arnot Flett apparently later worked with the Orkney County Council in Flotta and later immigrated to Australia.
(Our thanks to Reay Mackay for alerting us to this story.)