Flood leaves St. Thomas School bands in deep water

At least 10 sets of pipes, a half-dozen sets of small-pipes, an as-yet unknown number of drums, dozens of books, almost 50 uniforms, thousands of dollars in recording equipment – all St. Thomas' Episcopal School pipe band gear irreparably ruined after the devastating flood caused by hurricane Harvey lingered over the Houston, dumping more than 125 centimetres of rain on the region, causing still-yet-untold losses.
But the school, which fields bands across several grades, is determined to bounce back.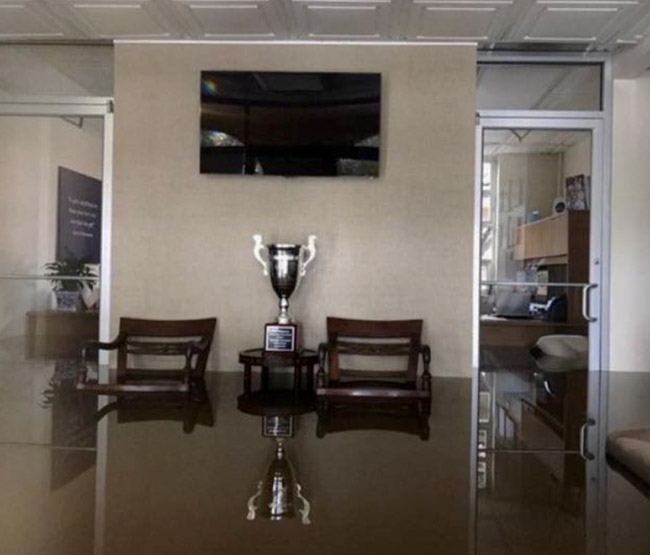 Even though the school tried to prepare for the storm by moving equipment to higher levels, the magnitude of the storm and the sheer volume of water took everyone by surprise and the pipe band room was among the hardest hit.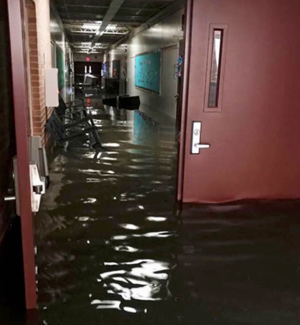 "On Friday before the storm, we moved drums, pipes, and many valuable items to higher ground," said band director Lyric Todkill. "We've weathered hurricanes before: Allison in 1995, Rita in 2005, and Ike in 2008. I experienced the last two firsthand. Both storms were stronger when they came ashore, but neither dumped nearly as much precipitation as Harvey. The band room had never really come close to flooding during those storms, so we figured moving equipment up 12 or 14 inches would be a sufficient cushion. Judging by the water line in the piping room, water was somewhere around two feet deep. I know some areas of campus, like the church, had around a metre of water."
Much of the band room's gear might not be insured, and the school is still assessing the situation.
St. Thomas' Episcopal School teaches students piping and drumming from scratch, with Todkill and Nick Hudson handling piping, Graham Brown and Brandon Thomas snare drumming, and Andrew Elliott tenor drumming. There are competing bands in Grade 3 / Juvenile and Grade 2 St. Thomas Alumni, which finished third in that grade at the 2017 World Championships.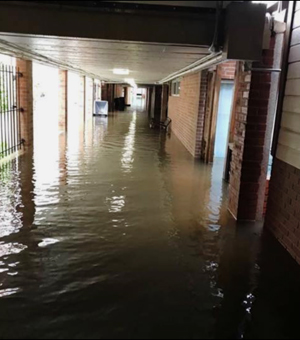 The school's headmaster is Mike Cusack, who, with both Gold Medals, four Senior Piobaireachds at Oban, and the Clasp, is by far the most successful competitive solo piper in American history. Cusack is also pipe-sergeant of the Alumni band.
Todkill said that, with the storm having finally abated, the cleanup is on. The whole school is busy salvaging, documenting and discarding materials, but almost everything touched by the dirty water is useless, and most of the band equipment has been discarded. Many pipers and drummers have also had to throw away instruments and uniforms kept at their flood-ravaged homes.
"In these cases, bagpipes are the least of their concerns," Todkill added. "Our hearts and prayers go out to all affected Houstonians, as well as the thousands of others in Texas and Louisiana, whose homes and lives have been decimated by the disaster. Many of our St. Thomas School families who were untouched, and even some who lost everything, have been donating items and volunteering time to the cleanup efforts."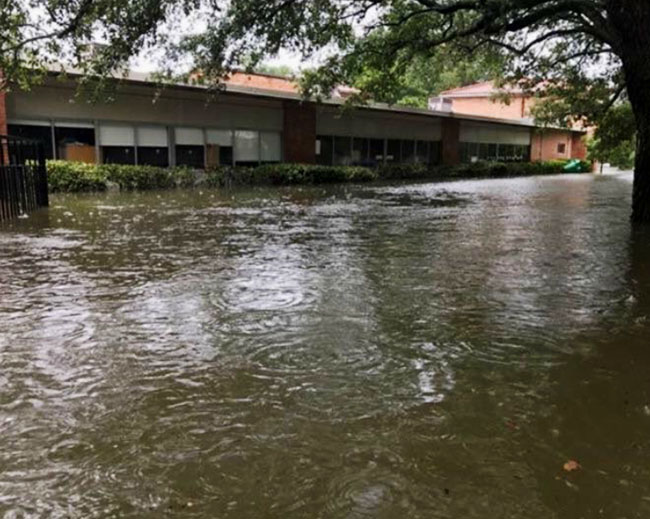 The world's piping and drumming community always steps up to help its own. Those who want to assist can visit the St. Thomas Flood Relief Fund website to contribute funds, with all proceeds going to rebuilding the church and school, and the band is also taking in-kind donations of instruments and supplies.
In 2011, when an earthquake devastated the Christchurch, New Zealand, area, pipes|drums readers stepped to contribute almost $2500 to the Canterbury Caledonian Pipe Band organization to help rebuild their band hall.
+ p|d readers donate nearly $2,500 to Canterbury Caledonia relief
+ Canterbury Caledonian historic hall demolished in quake; band members safe
For specific donations to the band, readers should contact Vernon King, king.vernon@stes.org, or Lyric Todkill, todkill.lyric@stes.org, for more information about what is needed.
pipes|drums Magazine is making a monetary donation to the school's pipe bands.