Gary Duignan wins 2018 pipes|drums' Pick The Six!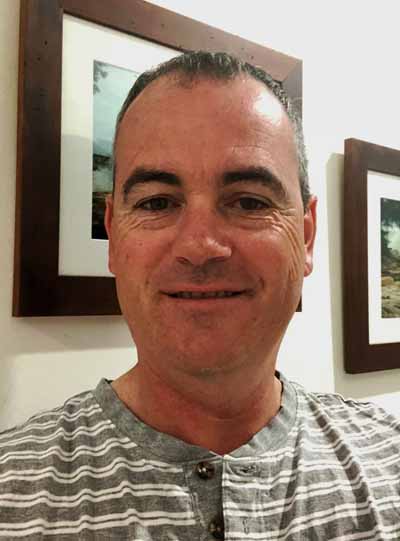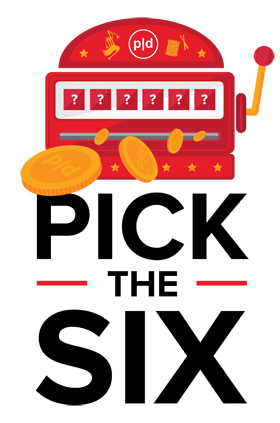 Gary Duignan of Zuccoli, Northern Territory, Australia, is the winner of pipes|drums' 2018 Pick The Six contest!
Gary's entry got the top-six finishers in the Grade 1 Final at the 2018 World Pipe Band Championships in their exact order.
Actually, Gary's entry was the one randomly drawn from a record 15 entries that had the result spot-on – far more than any year in the history of our annual contest. We put all of the correct entries in a hat, and Gary's name was the winner.
Typically, there are only one or two entries that get the result exactly correct, but this year, perhaps due to the same six bands that featured in the 2017 list making up this year's top-six, there were an unprecedented number of correct entries.
The other canny folks who got it right on:
John Buchanan, Delta, British Columbia
Dawn Cohen, Alliston, Ontario
Gilbert Cromie, Moneyreagh, Northern Ireland
Ewan Dallas, Aberdeen, Scotland
Christian Engle, Syracuse, New York
Alex Galloway, Burnaby, British Columbia
Ciaran Kellett, Kyle of Lochalsh, Scotland
Andrew Lewis, Falcon Heights, Minnesota
Lewis MacDonald, Auckland, New Zealand
Kristin McCoy, Gilbert, Arizona
Sandy McKail, Hamilton, Ontario
Erin Parker, Kingston, Ontario
Douglas Rennie, Broughty Ferry, Scotland
Lea Stewart, Glenrothes, Scotland
Well done to all 15 of these far-flung perceptive pipe band prognosticators! (Special credit to Sandy McKail for also predicting that St. Laurence O'Toole would win the drumming, but, by the rules, that did not help him in the contest. Perhaps we will add that element next year as a tie-breaker . . . )
To refresh your memory, here are the World's results:
+ World Champions 2018: Field Marshal Montgomery
Many thanks to the more than 3,100 entrants to our contest, and of course to our savvy advertisers who know a good marketing opportunity when they see one!
Take a few minutes to browse through the wealth of goodies that Gary Duignan receives – you, too, can get any or all of the items . . . but you'll need to pay. Be sure to support all pipes|drums advertisers!

BagpipeLessons.com – a BagpipeLessons.com Tone Protector™ Ultimate Bundle, which includes:
Tone Protector: Digital Chanter Cap With Two-way Humidity Control (value $92)
Bagpipe Gauge (value $132)
Piper's Ultimate Reed Poker (value $46)
And a one-year membership to the BagpipeLessons.com Studio (value $316), which includes exclusive access to hundreds of hours of exclusive lessons, tunes, recordings, and the Learn the Pipes online video course for beginners.

Balance Bagpipe Tuner Pro — a free download of the exciting new iPhone tuner app from Gary Potter. Retail price $17.99.

Bruce Gandy Music – A copy of Bruce Gandy's Contemporary and Traditional Music for the Highland Bagpipe Book Three, and a copy of the great piper's Front Row Seat CD. Total retail value $40.

Colin MacLellan Reeds – six pipe chanter reeds of your choice (retail price $93) and one copy of Capt. John A. MacLellan's Complete Compositions of Ceol Mor book and CDs (retail value $34).

Elixir Piping Drumming– a full set of a full set of South West Scotland Collection music books, total retail price $112.

G1 Reeds – a G1 Plug and Play plastic chanter (retail value $259), and a deluxe pack of five G1 Platinum Reeds (retail value $112). These products were played by eight out of nine winners at the 2017 World Championships – Grade 1, 2, 3A, 3B, 4A, 4B, Novice A and Novice B.

Highland Gear – one Aqua Guard bag cover from the world's leading maker of custom pipe bag and drum covers, retail value $100.

John Walsh Bagpipes – One Walsh Basic Black GHB Adjustable Blowpipe (no frills), retail value $105. One Walsh Basic Black Reed Protector, retail value $18.

Lee & Sons Bagpipes – any pipe bag of the winner's chosing (sheepskin, cowhide, goatskin or sheepskin premium). With or without zippers and grommets. Retail price $479.

Lyons Bagpipes – One set of Crozier V2 Carbon Drone Reeds and one Moose Valve. Combined retail value $152.

McCallum Bagpipes – two of the new McCallum Ceòl pipe chanters. Combined retail value $397. A McCallum PC5 long pipe chanter sized practice chanter with engraved sole, bowl, ferrule and mouthpiece valued at $259. Winner can pick the engraving pattern they want on the practice chanter.

McGillivray Piping – a 150 credits gift certificate to pipetunes.ca, the terrific resource for original and hard-to find pipe music scores. Retail price $50.

Modern Piping – one Tone Temple (retail value $118), and a 12-month subscription to Modern Piping (retail value $237).

National Piping Centre – a voucher for dinner for two at the Pipers' Tryst restaurant – three courses per person from the Scottish Market Menu pus a bottle of red or white house wine! Retail value $86.

pipes|drums Magazine – lifetime subscription to the all-online magazine, retail value priceless . . . but let's call it $300. Cha!

Reelpipes.com – a $100 credit on purchases from Reelpipes.com, purveyors of great piping and drumming stuff.

Sound Supreme Custom Reeds – one dozen custom made Sound Supreme pipe chanter reeds. Retail value $150.
That's $3,655 worth of prizes for Gary! Congratulations again!