Glasgow College of Piping searching for director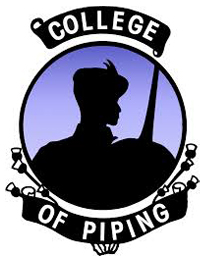 The 73-year-old College of Piping in Glasgow is search for a new Director of Piping "to keep the College at the forefront of bagpipe teaching and research in the world."
The position will focus on teaching, mainly, according to a spokesperson for the organization and Fraser MacInnes will remain as College Manager. The new director will not be involved specifically with the College's Piping Times publication.
The disclosed responsibilities of the director include developing the College of Piping's structured learning in line with Piping & Drumming Qualifications Board and Scottish Qualifications Authority structures; growing student numbers and maximizing the use of the College's premises in Glasgow; being an "ambassador" for the College of Piping on a local and worldwide basis; and providing masterclass tuition at the College of Piping and at various other schools/events worldwide.
Attributes of ideal candidates include "high musical achievement and profile in the piping world, strong communication skills and media awareness and strong leadership skills."
Since the abrupt and controversial departure of Robert Wallace in 2014 resulted the leadership of the College of Piping has been held down by jointly by various people in addition to MacInnes, with Dugald MacNeill serving as chairman of the board of directors, and MacNeill's son, Colin, rising as another leader, and another board member, Bruce Hitchings, assisting with teaching.
Despite the importance of the position, it is essentially a part-time role, at least at the beginning, with the successful candidate needing to work at least one day per week, with "an appropriate level of remuneration." Salary details were not disclosed.
The College of Piping was started in 1944 by Seumas MacNeill and Thomas Pearston, and remained the world's foremost teaching institution until the Piping Centre (now the National Piping Centre) came to prominence in 1996, founded initially as the next phase of the College of Piping with MacNeill working collaboratively on the project. But a dispute over leadership resulted in MacNeill breaking away from the planning committee, and the College of Piping remained a distinct and separate organization.
Since its start, the National Piping Centre has gone from strength-to-strength, occupying a formidable headquarters on McPhater Street and serving as the focal point for the annual Piping Live! Glasgow International Festival of Piping, which takes over a large part of central Glasgow every August during the week preceding the World Pipe Band Championships.
Wallace was reportedly a self-employed agent and not technically an employee, serving as director/principal of the College of Piping for 15 years, his role encompassing almost all levels of management of the organization, including acting as editor of the Piping Times. Allegedly, Wallace was increasingly at odds with the College of Piping's Board of Directors before leaving, reportedly on his own volition.