Glenfiddich Revue coming to Littlefield Celtic Center

Eighteen months after cutting the ribbon on the multi-million-dollar Littlefield Celtic Center in Mount Vernon, Washington, the organization is holding its first "Glenfiddich Revue" featuring four Glenfiddich Invitational Solo Piping Champions in a concert on February 11, 2017.
With 16 titles between them, Murray Henderson (four), Stuart Liddell (two), Angus MacColl (four) and Willie McCallum (eight) make the event possibly the greatest collective of Glenfiddich Champions ever in one non-competition setting. The organization hopes to live-stream the concert.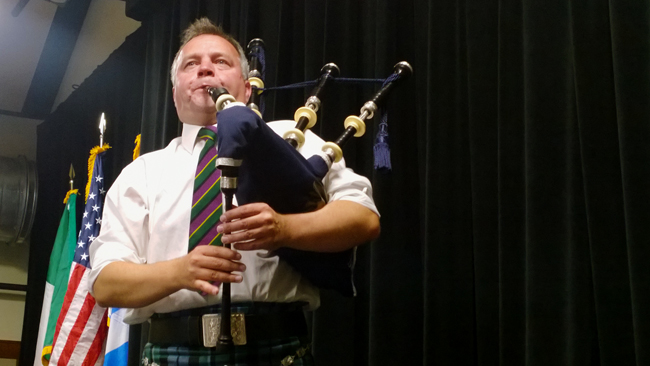 Registered non-profit Celtic Arts Foundation founder and Executive Director Skye Richendrfer, a former piper with the Grade 1 Simon Fraser University Pipe Band in its early years and mayor of Mount Vernon from 1996 to 2003, added that the Center is also planning to hold a workshop with piobaireachd master Andrew Wright in March 2017.
+ Celtic Arts Foundation cuts ribbon on multi-million-dollar centre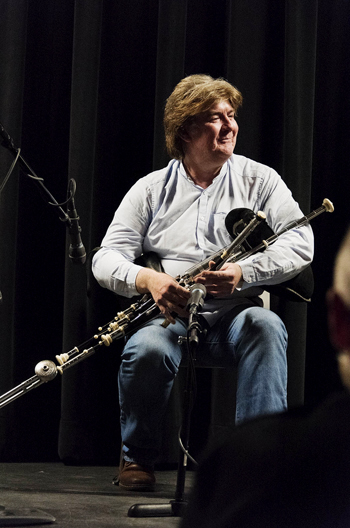 In 2016 so far more than 2,500 people have attended concerts, workshops and other events at the Littlefield Celtic Center. The town of Mount Vernon has a population of about 31,000 and is about 90 kilometres equidistant from both Seattle and Vancouver.
"Performances here are intimate experiences," said Richendrfer. "When you attend a concert with the likes of Fred Morrison, Alasdair Fraser and Natalie Haas, or Cillian Vallely and Kevin Crawford, it's as though you've brought these amazing musicians into your living room for an evening with a few close friends."
The Littlefield Celtic Center has a capacity of about 160, and the facility is acoustically engineered and designed for music as the priority, with professional quality audio gear, theatre-style lighting, and sophisticated video equipment for eventual webcast and on-demand performances.
Richendrfer added that, even with the multitude of Celtic content, he will always think of the Center as "the house that bagpipes built," on account of his own passion for and long-time involvement with Highland and Scottish Smallpipes.