Graham Kirkwood, 1969-2023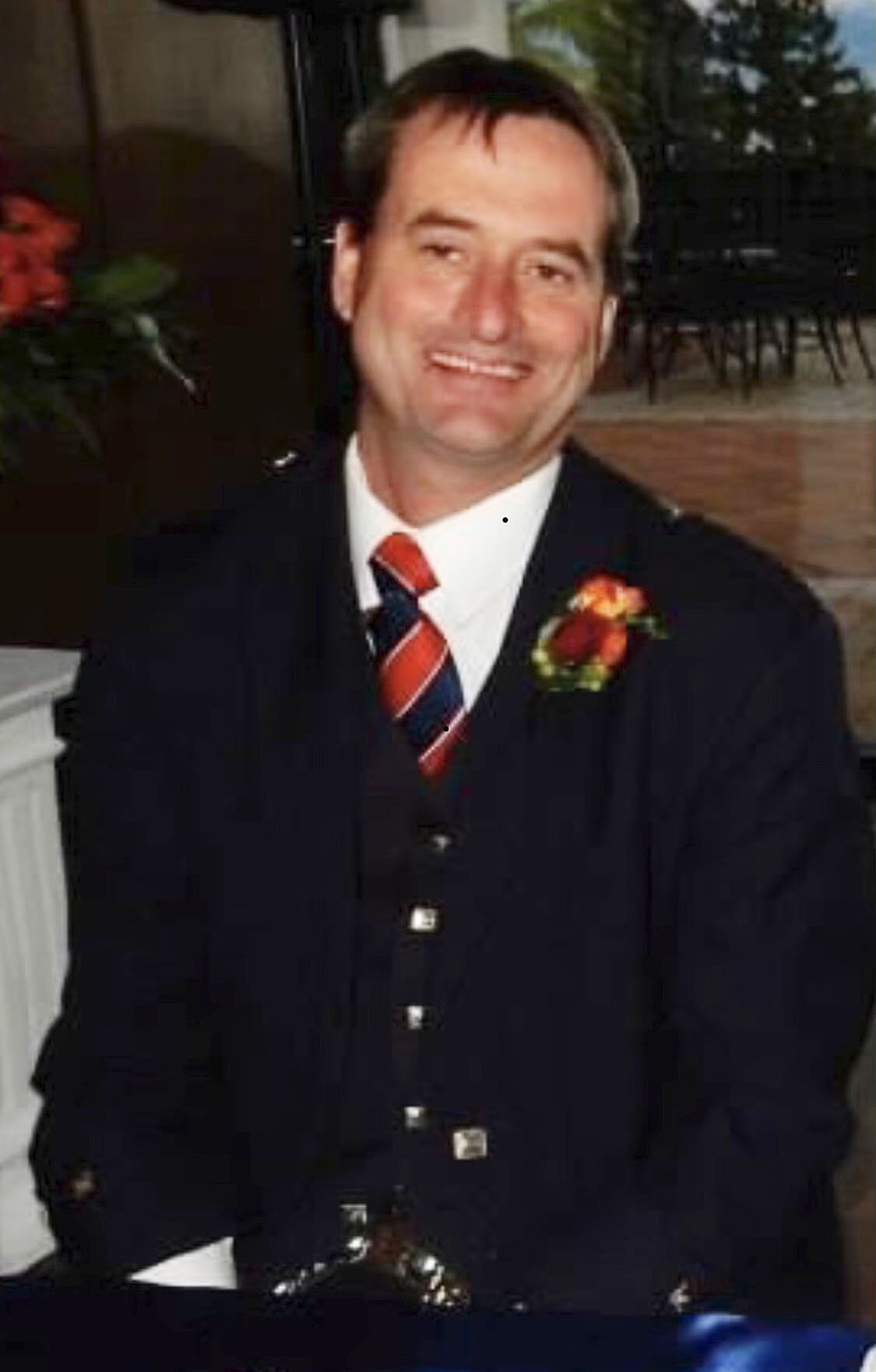 The accomplished and popular snare drummer Graham Kirkwood passed away on August 18, 2023, after a lengthy illness. He was 54.
Of the legendary Kirkwood family of pipe band drummers, he played with several top-grade bands, including Niagara & District, the 78th Fraser Highlanders, Clan MacFarlane, the Peel Regional Police, and the Hamilton Police, the latter four of which he was leading-drummer, helping to lead each band to many awards. He also played with the 2008 edition of Grade 1 Spirit of Scotland.
In his final years, Graham Kirkwood served as a judge with the Pipers & Pipe Band Society of Ontario and taught many up-and-coming players through the Hamilton Police Pipe Band system.
Originally from St. Catharines, Ontario, Graham Kirkwood was the son of the legendary James Kirkwood, a long-time leading-drummer of the Grade 1 Clan MacFarlane after immigrating from Scotland, where he was a member of Shotts & Dykehead Caledonia.
Also in the Kirkwood family were the accomplished drummers John Kirkwood and Douglas Kirkwood, as well as the accomplished piper, Lindsay Kirkwood, who passed away in 2002.
Graham Kirkwood's young son, James, is following in his father's footsteps, gaining top awards as a member of the 78th Frasers.
Graham Kirkwood will be remembered fondly by all not only for his prodigious snare drumming talent and pipe band leadership but for his quick wit and readiness to have fun with his friends and family.
At this sad time and always, we extend our sympathies to Graham Kirkwood's family and many friends. We will remember him well.
Funeral arrangements have been made at Glen Oaks Funeral Home, 3164 Ninth Line, Oakville, Ontario, on Saturday, September 9th at 1 pm. Those attending are encouraged to wear Highland dress in his honour.