Greetings, pipers, pipe band drummers!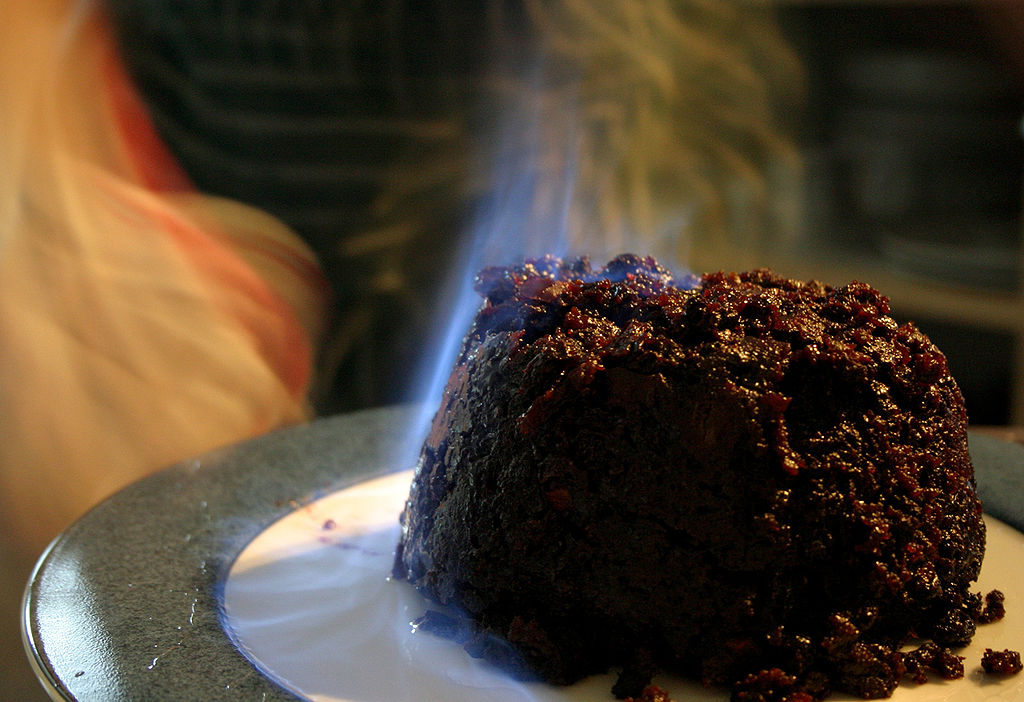 Greetings, pipers, pipe band drummers!
Time to look back on our summers.
A year in verse, phrases couplets,
A bass section of octuplets.
But where to start? It's hard to see,
Maybe with two threes and the E?
Twelve months have gone, now let's look back,
Strike in, band, with a good attack.
Warning signs of blatherin'
In Norn Iron and Spring Gatherin',
On committees, servin', chairin'
Movin' on like Mervyn Herron.
Livingstone and his band reform
"The Mason's Apron" was reborn
In Jan. to make new Connections
"Journey Tae Skye," true selections.
Are oysters cast before this pearl?
Quite a year for Ozzie Chris Earl.
PBA, they felt no recourse
But suspend City of Whitehorse,
As loud as '80s Def Leppard
Transfixed by one Geordie Shepherd.
But watch what you put on Facebook:
Four years banned and a dirty look.
We try as ever to get the facts, well,
We raise a glass to Liz Maxwell,
A Glenfiddich toast, an amber toddy,
To tinkling high-A's and Roddy.
Our Spirit rose in a hat-trick
Well backed up by Jim Kilpatrick
And purple drums – pile 'er high!
A twirling dervish named Tyler Fry.
The year at times was broke-hearted
With those gone before they started:
There's Major Cairns, Sandy Kilgour,
Alec Dingwall was never dour.
John MacDougall's kind demeanor,
And what a man, Willie Senior.
They've left us lacking, heavy sigh,
And face it: we still miss Ed Neigh.
Let's be happy, no nervous tears,
Let's go bananas with Iain Speirs!
Welcome to that little crier,
New pipers: MacHatties' Briar,
Welches jammed new composition,
MacRaes' bairn's no imposition.
And who was that along the way?
It's Double Gold, it's Ian K.!
By him playing "Robertson, Struan,"
It must be him, Sean McKeown.
Have two of each, double brandies:
Angus MacColls, double Gandys.
Or round the games, red beard so sick,
Blue Balmoral: see Hudson, Nick.
I don't know the list exactly,
It's sure to feature one Jack Lee,
Callum Beaumont, he's always winly,
But maybe not with Johnston, Finlay.
Float like a butterfly, Ali
Henderson, on Walker's "Rally."
Judging solo's now for the prudent:
No more prizes to the student,
We've had some fun, some pipe band larks
With Elliott, Orr, P-M Parkes
Won the World's, judges impartial
Going Full Monty to Field Marshal.
Second again, enough to carry
Champ of Champs to Inveraray.
They'll never try to fiddle you
With that Pipe-Major, Liddell, Stu.
Three times a charm, two time's further
Solo Champ Steven McWhirter.
Skillful pilots like that Sully,
Are no match for Alen Tully
Who landed safely to fight on,
Leading SLOT with Stevie Creighton.
West Lothian's tops with all its bounty,
Peoples Boghall now Ross County?
Andrew Lawson's now planning spots
In the corps of Canning's Shotts.
World's hasn't been in Wimbledon,
(Never with Ian Embelton).
Grade 2's like 1: hearing Johnstone,
PSNI, the Skye on tone,
And who is that by Wilton's side?
Is it Lomond or is it Clyde?
Purple Haze on a Paisley Park
Spirit's drums lit up the dark.
At Dumbarton we said, Yes, please,
We'll see the Forres for the trees,
We all know there's a life for these
Across the Forth is Fife Police,
And rising up, for goodness sake,
It's ScottishPower's Chris and Jake!
So much gear, and such little banter,
Mind when there was just one chanter?
Warnocks, Chesneys – have a free one,
Shepherds, RJMs, and G1,
Strathmores, Ayrfires, and McCallums;
Hendersons . . . Whatchamacallims.
And reeds galore, and brogues to boot,
And drums and sticks and bags of loot.
Judges new MacPhee merrily
Wrote in circles with Terry Lee.
Ward's to Bleary, Hoy's to the Vale,
Triumph for Corkin, nothing's stale.
Henderson to Glasgow Polis,
Drumming's never much for solace.
Piping Live! is Running Helen,
The Eagles' Colin MacLellan,
They're stepping up to volunteer
To bring us fun for you, good cheer.
Peace on earth and good will for all,
Including you, Wilson and Worrall!
Year-end we've rounded into form
Just time again for Winter Storm.
Be assured we'll cut-off on time
So here's to you, for auld lang syne.