Harry's 2016 Raspberry Awards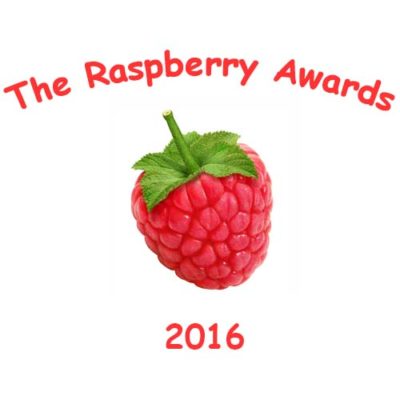 Year in, year out, the bells toll for New Year, and yer auld pal Harry's been thinkin' hard on the 2016 Raspberry Awards. That was some year, 2016. Harry lost a couple of elections and a few friends, but he's ever the optimist. Ach, an' away, the sun still rises, the coos are still milking, and you can still get blackwood pipes, for a few quid extra. All they famous folk yer greetin' about, well it's no a plot or a cosmic coincidence. It's called "Baby Boomers meet Demographic Realities." Buckle up, there're more to come.
Fair warning: if you're the type of person who reads Harry and then loses yer heid on Facebook, stop here. This column is for adults. Or, what the hell. Go ahead and lose it and give us all a chuckle. Again.
Mind, a raspberry can be sour or sweet. A good one can go down well; a bad one can come out sputtering and wet. Mine's is a mixed basket of fruit, so we'll take the bad and the good.
So let's get on with my Raspberries for 2016 . . .