Hawthorn City Grade 2 winners at Australian Championships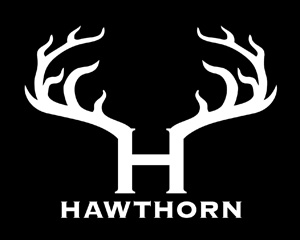 Brisbane – April 7, 2018 – Hawthorn City of Melbourne won the four-band Grade 2 event at the bi-annual Australian Pipe Band Championships, this time held in Brisbane at the Brisbane Boys' College in Toowong. There was no Grade 1 competition for the first time in the 57-year history of the competition. Each band in each grade played in two events. Run overall by Pipe Bands Australia, the competition moves every two years to a different state with that state's association organizing the event. Of note, all bands in the Grade 4 final list were from schools.
It is the first win win for Hawthorn City at the national championships since Kyle Warren took became pipe-major in 2016.
+ Warren takes over as P-M of Hawthorn City
Grade 2 (four competed)
Overall
1st Hawthorn City
2nd Pipeband Club
3rd Moorabbin City
Drumming: Hawthorn City/Pipeband Club (tie)
Medley
1st Hawthorn City (1,1,1,1)
2nd PipeBand Club (2,2,2,2)
3rd Moorabbin City (3,3,3,3)
4th St. Andrew's (4,4,4,4)
Judges: Greg Wilson, Tom McGirr (piping); Reid Maxwell (drumming); Rob Bennett (ensemble)
MSR
1st Hawthorn City (1,1,2,1)
2nd PipeBand Club (2,2,1,2)
3rd Moorabbin City (3,3,3,3)
4th St. Andrew's (4,4,4,4)
Judges: Richard Hawke, Joe Joyce (piping); Callum MacSween (drumming); Emlyn Brown (ensemble)
Grade 3 (nine competed)
1st New Zealand Foundation Youth Band
2nd Emmanuel College Highlanders
3rd Scotch College (Melbourne)
Drumming: New Zealand Foundation Youth Band
Grade 4 (16 competed)
1st Knox Grammar No1st
2nd Brisbane Boys' College No1
3rd Haileybury College
Drumming: Knox Grammar No1
Juvenile (nine competed)
1st Scotch College (Melbourne)
2nd New Zealand Foundation Youth Band
3rd Scots College (Sydney)
Drumming: New Zealand Foundation Youth Band