Heat's ON – PPBSO starts season tomorrow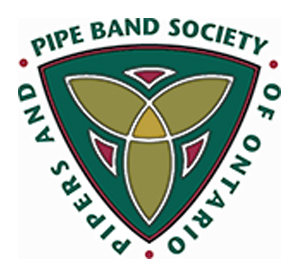 Four times more Grade 1 bands will compete at the Georgetown Highland Games as will at the North American Championships on Saturday, June 10th, as the Pipers & Pipe Band Society of Ontario officially starts its outdoor season.
And it will be hot, as the forecast calls for temperatures to approach 30 degrees for competitors and judges donning their 10 pounds of woolly garments.
The 78th Fraser Highlanders, 78th Highlanders (Halifax Citadel), Peel Regional Police and Toronto Police will go at it in the Grade 1 medley event, contrasted with only Toronto Police planning to compete at the Glengarry Highland Games' North American Pipe Band Championships at Maxville, Ontario, in August.
The other three bands have opted out of Maxville due mainly to the event being scheduled only a week before the World Pipe Band Championships in Glasgow.
+ Grade 1 at Maxville likely only one band
Grade 2 at Georgetown will be small, and only made a contest by virtue of City of Dunedin making the long journey from Florida to compete against 400 Squadron.
Top grade Ontario bands have again declined this year following the Grade 1 Ottawa Police Service and Grade 2 Paris-Port Dover each announcing their 2017 hiatus due mainly to a lack of drummers. Both bands had been success stories, rising rapidly in the last several years, only to see the momentum fade as players were lost to other interests and the allure of other bands also desperate for larger numbers.
+ Ottawa Police making a rest this year
The Georgetown Highland Games are one of the most popular in Ontario with competitors, and are the traditional kick-off to the PPBSO sanctioned circuit. The first outdoor competition of the Ontario season is the Kingston Scottish Festival, but the event has not been granted sanctioning by the PPBSO because of its desire to adhere to a slightly different format, including using volunteer stewards.
The 78th Fraser Highlanders won the Grade 1 band competition at Georgetown last year.
+ Videos: 78th Fraser Highlanders win Georgetown
Stay tuned to pipes|drums for results and video performances from the Grade 1 and Grade 2 events at Georgetown.