Ottawa Police making a rest this year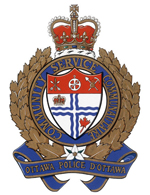 The Grade 1 Ottawa Police Service Pipe Band has cancelled plans to compete in 2017, a month after announcing that it was embarking on a search for a new lead-drummer.
+ L-D search on for Ottawa Police
At the time, the band said that it planned to get out for several contests, but following further personnel departures the band elected to use the rest of the year to build the group.
"We have recently decided that we are not going to compete this year," said Pipe-Major Andrew Hayes. "We are still practicing together, and will continue through the summer to maintain our level of play."
Hayes said that the call for lead-drummer applicants has produced a few interested candidates, and that the band hopes to find a permanent replacement for departing L-D Brendan Kelly in the coming weeks.
Kelly had been L-D for the Ottawa Police since after the then Grade 2 band merged with the Grade 2 Glengarry Pipe Band in 2011, the new band rising rapidly to Grade 1, which it reached in 2014.
+ Glengarry and Ottawa Police combine Grade 2 bands; Hayes to lead
+ Ottawa Police officially moved to Grade 1; Paris-Port Dover to Grade 2
"While it will be difficult for us to be watching from the sidelines this year, we will be back stronger next year," Hayes added.