How'd you like to own Borreraig? MacCrimmon Mecca's for sale along with 2,500 acres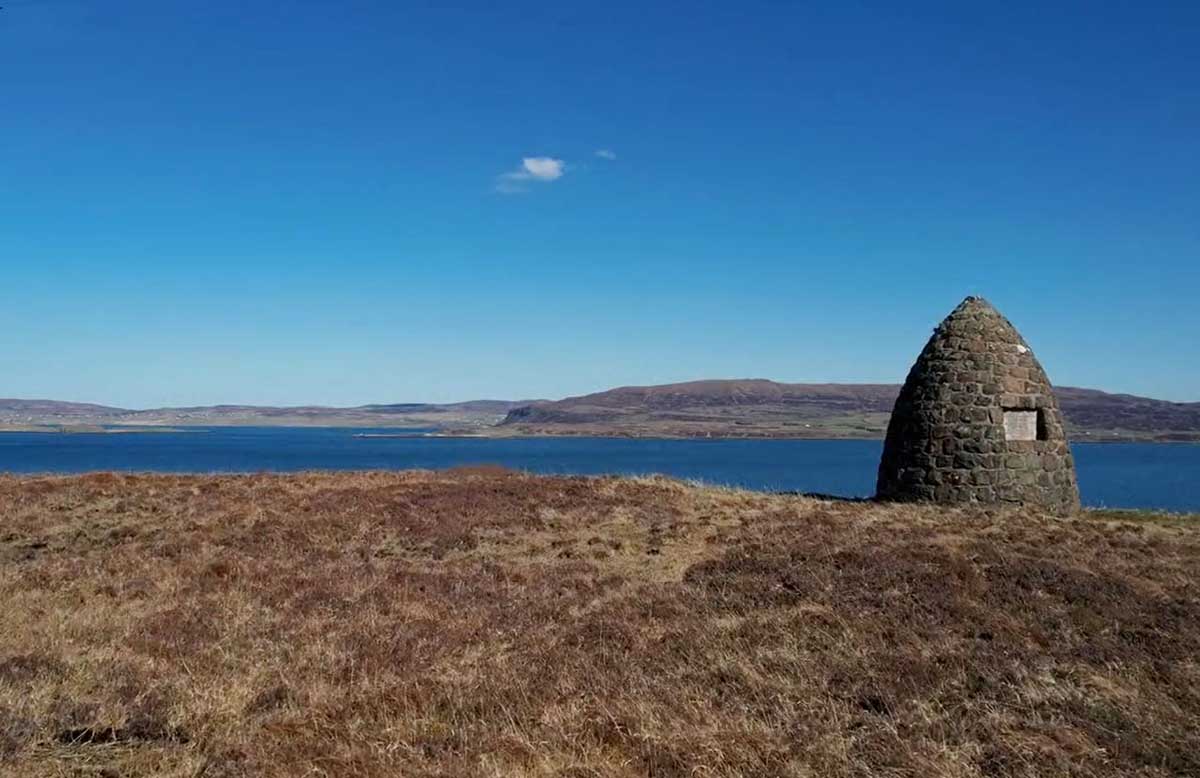 The MacCrimmon Cairn at Borreraig on the Isle of Skye is sacred ground for piobaireachd lovers and something of a piping Mecca, pipers making the trek to the site to pay some sort of homage to the dynasty credited with creating many of the greatest piobaireachds known to the art form.
And now the 2,500-acre Husabost estate, which includes the coveted cairn, is for sale to the highest bidder.
Not only that, but interested parties will be working with Highland Society of London Gold Medallist Euan MacCrimmon who's a land sales agent specializing in farms and estates. MacCrimmon is a direct descendent of . . . you guessed it . . . the MacCrimmon piping dynasty, so he has a particular interest in the property.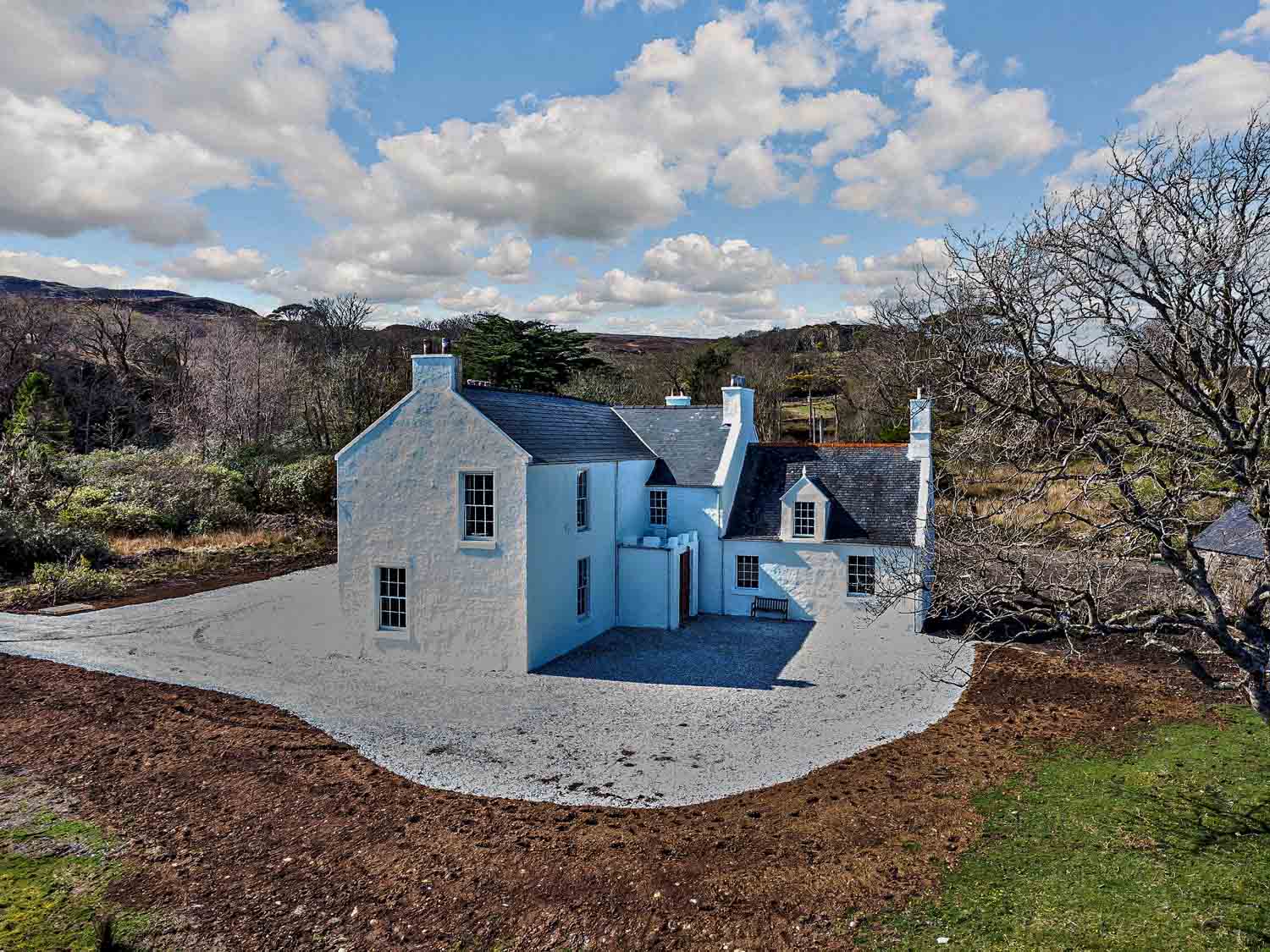 What about the price? Offers for the entire estate start at £1.325 million ($2.3 million) – or about the price of a well situated two bedroom condo in central London, Toronto, Vancouver, or Sydney.
The Husabost estate on its own is looking at offers over £1.25 million. (You can acquire the former salt shore Glendale ruin, for offers over £75,000.)
Here's a sales video that shows off the site.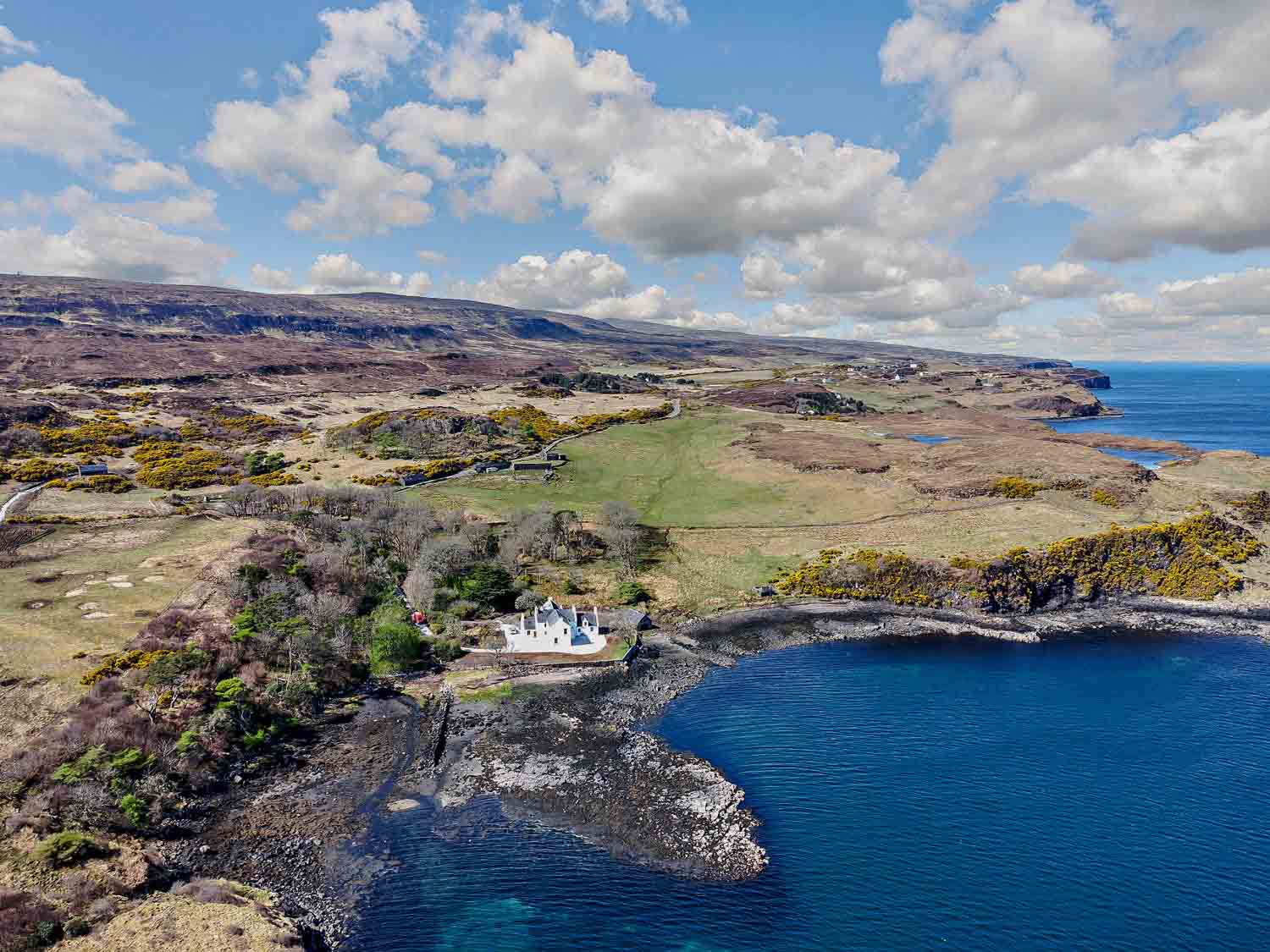 Considering the MacCrimmon Cairn is all about history's most important piping family, it only makes sense that a wealthy piper or drummer would want to keep it in the family of pipers and drummers.
The cairn was built in 1933 with funds from clan societies and donations from around the world. The Gaelic inscription in English: "The Memorial Cairn of the MacCrimmons of whom ten generations were the hereditary pipers of MacLeod and who were renowned as composers, performers and instructors of the classical music of the bagpipe. Near to this place stood the MacCrimmons' School of Music, 1500-1800."
Regardless of who ultimately purchases the Husabost estate, there's no danger that the MacCrimmon Cairn or Borreraig will be developed into seaside condos or a golf course. The site is protected, and symbolically and traditionally "leased" every year for the price of a penny and a piobaireachd performed at the transaction.
Here's the full brochure about the properties: